Here are some gorgeous mudroom makeovers that will give you GREAT ideas on what you can do with your own space. Whether your mudroom is large or small it must be organized to remain clean and beautiful.
Learn tips for your own mudroom makeover in the following links.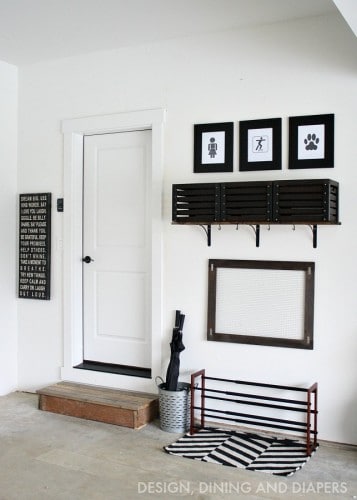 I love the painted walls, it makes the garage an extention of the home allowing you to have a mudroom outside!  Crates above are great to store baseball gloves, winter wear, bike helmets and all those little things the clutter that door.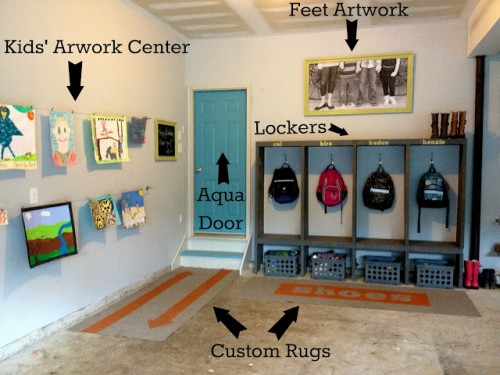 This isn't a mudroom inside the home either, but they extended their home by using the garage as a large mudroom.  Kids school gear doesn't need to clutter your kitchen floor or hallway anymore!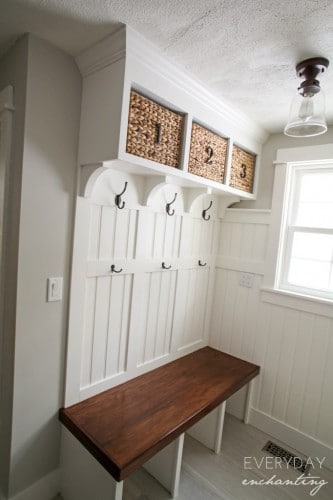 This mudroom makeover involves moving their washer and dryer out to provide more room for a mudroom.  I sure wish I had the space to do this.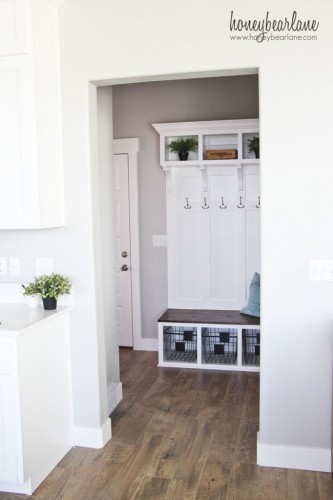 Benches are a great addition to any mudroom makeover, one with hooks and storage is even better.  Learn how to make this bench yourself!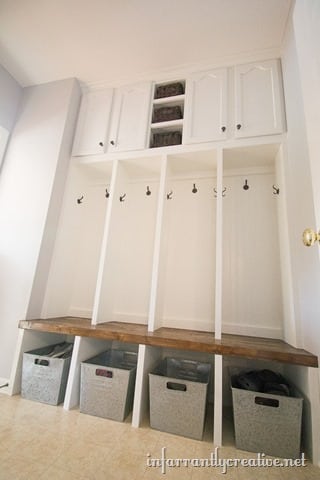 Wood between each hook give a locker feel, and then we don't have kids arguing that someones coat is touching theirs!  Great idea, I love the cupboards above that give more storage room.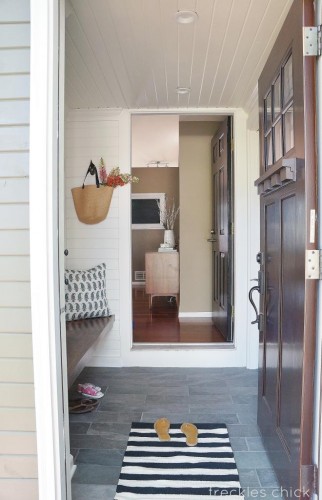 This article give helpful tips on how to organize a mudroom when you don't have much space to work with.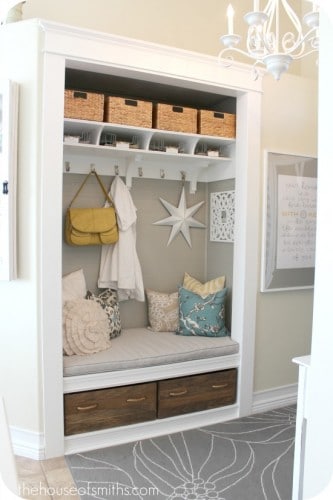 This built in organizing bench is great for those that don't have room to built out.  It uses the space between walls to get the job done!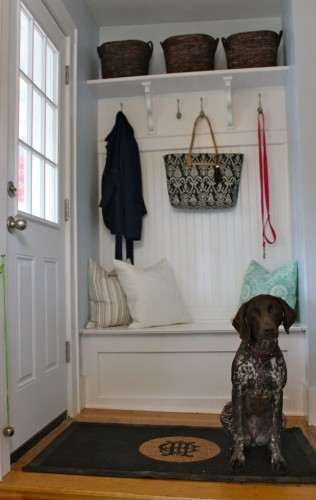 Some of use need to use ever inch of space we have, including those behind the doors.  This mini mudroom makeover is inspiring for small mudrooms.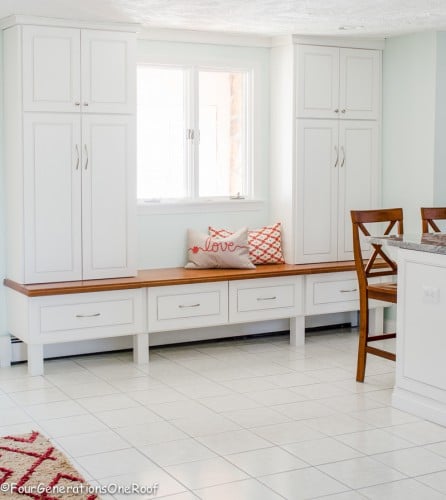 If you haven't noticed most of these mudrooms are painted white, or in this case blue.  Why?  Because blue and white create a clean feeling.  For a room dedicated to muddy boots, and daily junk you need to start out with a clean feeling.  Repainting your mudroom is a must.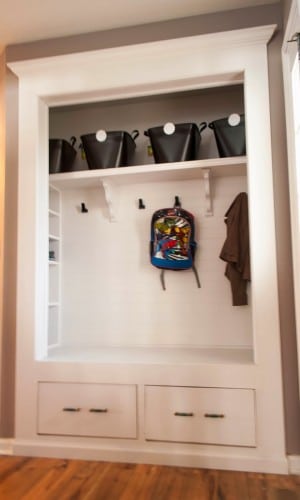 Another great way to use the space between walls to organize your mudroom.  Whatever you are looking for I wish you best of luck on your mudroom makeover .