If you are looking for some inspiration for your own kitchen makeover, you MUST check these out renovations.
DIYers have used their own talents and some youtube videos to completely change their own kitchens, saving thousands of dollars. These kitchen makeover ideas really are dramatic and give their home a new feel!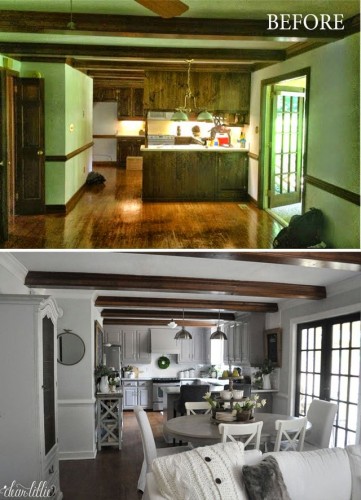 Please never paint your kitchen green.  Green cabinets will work but that is too much color for walls.  The lighter the color the larger your kitchen will feel.  This homeowner also eliminated the hanging cabinets that cut off the kitchen to the dining room.  This opened up the room helping it feel larger as well. This kitchen makeover increase the value of this home way more than it took to purchase supplies.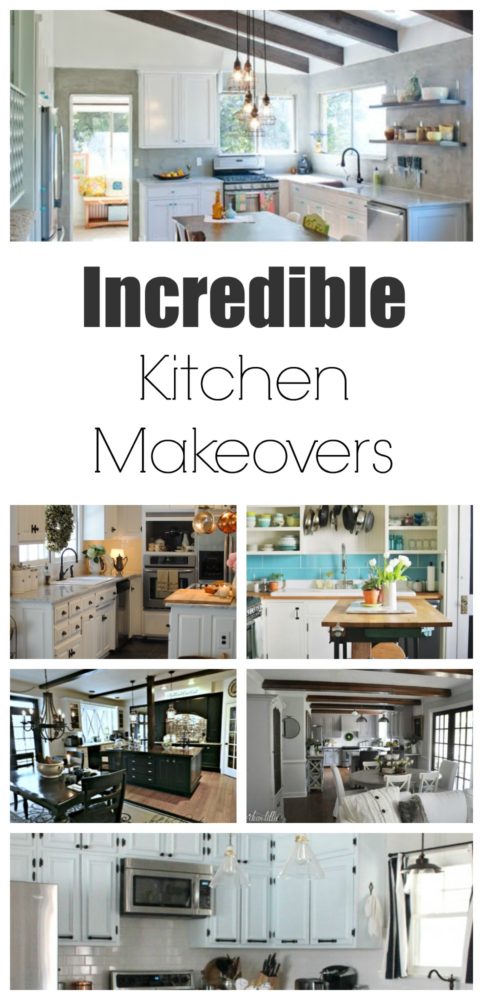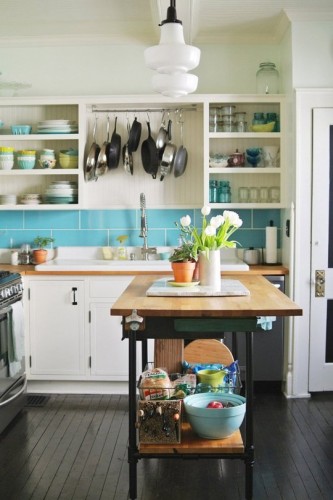 Amazing Transformation Kitchen 
Back splash tiles are a great way to add color to a kitchen.  It adds just enough to brighten the room.  You will see lots of white cabinets in this article and for good reason.  White brightens and there for opens the kitchen.
White also gives a clean feel, if it is clean.  Fingerprints and crayon markings show up a lot more on white cabinetry that any other so make sure you are willing to keep it clean if you have little children around.  White also matches any seasonal decor or any accenting color.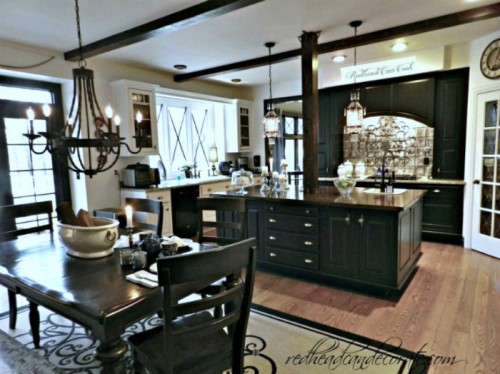 Here is an example of making a dark kitchen work.  You must have adequate lighting.  See how they have a wall of windows bringing natural light.  Dark cabinetry only works if your space is large to begin with, and if the walls are light to balance it out.  These cabinets look beautiful with the silver hardware accent.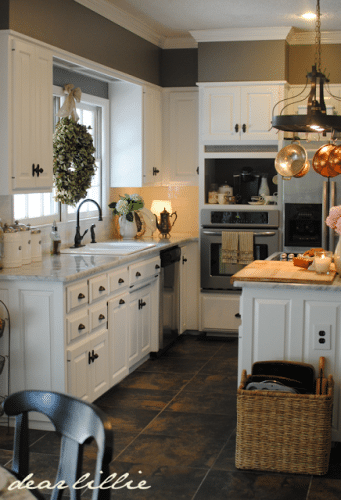 I love how this dark flooring matches the dark walls above the cabinets.  Crown molding helps any kitchen look beautiful.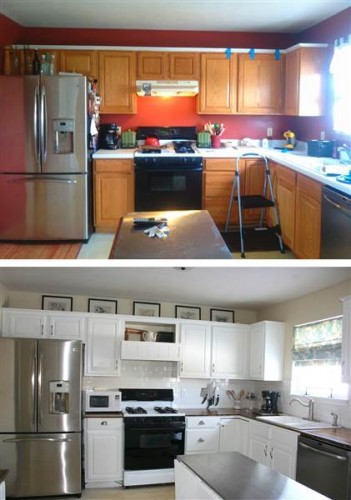 This family completely changed their kitchen, They added molding to the cabinets, repainted everything, added hardware and installed new counter tops.  They share great advice, if you are doing your own kitchen makeover take it slow and get it right.  This can be hard for a kitchen.  Do this project in the summer so meals can be eaten at a patio table.  Turn your laundry room into a temporary pantry with snack an food stored there.  Make loads of freezer meals ahead of time so your only in the kitchen to reheat.  With some planning your makeover will be enjoyable.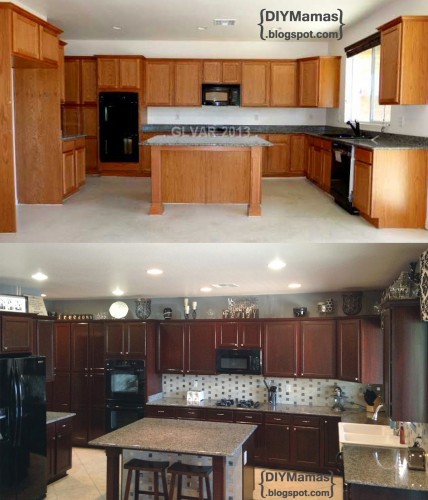 Here is a great example of the power of staining wood.  This couple repainted the walls, stained cabinets, and installed a back splash, all of which could be done in a long weekend. It looks amazing!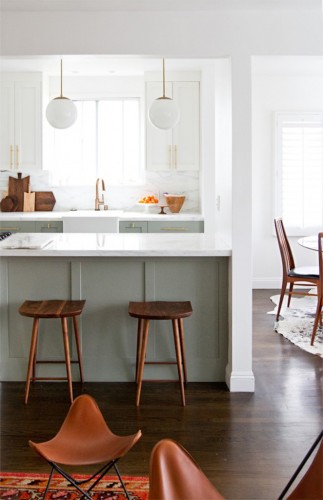 Mid Century Kitchen Transformation
When creating a new kitchen think of the look you want.  Light fixtures, chairs, and faucets all effect the look of the room more than you probably realize.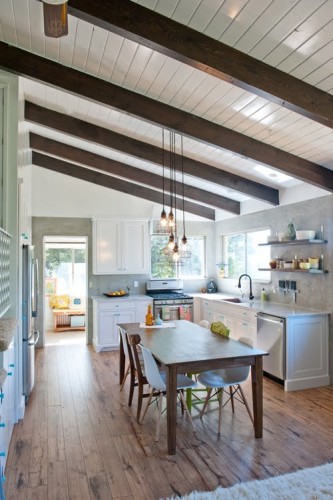 Before and After Kitchen Renovation
I love those wood beams they installed in this kitchen.  The before and after images are so dramatic.  This kitchen has completely new flooring, cabinets, walls, counter tops, ceilings, pretty much everything.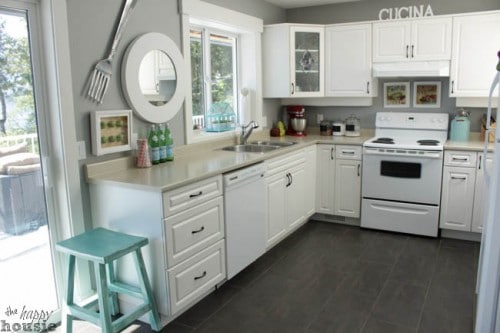 Coastal Shaker Kitchen Transformation
This kitchen received a complete structural upgrade that required the use of a contractor.  They opened up the area and made great use of natural lighting.  It looks beautiful.  I hope this article has inspired you on what you can do to improve your kitchen!