Here's another idea for your next fall home decor project. I wanted to frost my own pinecones (didn't love the ones in the store), so here's a tutorial explanation of how I did mine! I'll use them as an accent on my sofa table.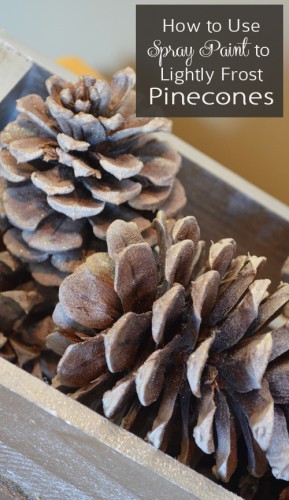 I bought a cinnamon smelling bag of pinecones today – my favorite!  I wanted to frost them just a little, and not all of them.  I didn't want to cover up the smell too much, but I wanted to frost the pinecones at the top of my pile.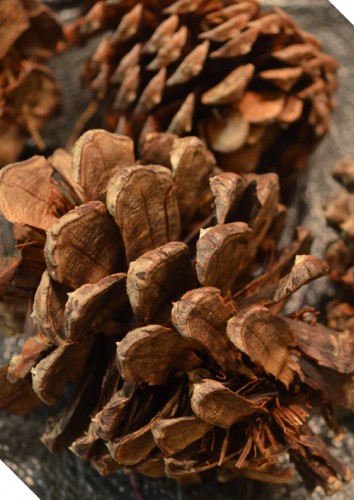 1. Lightly Mist with Spray Paint – I used Krylon's Ivory spray paint to lightly mist them on all sides from about 18″ away.   I went from behind them and the front to get even coverage on all sides, but leave the insides dark.  Since the spray paint mist was going on so thin, it was dry almost immediately and ready for the next step.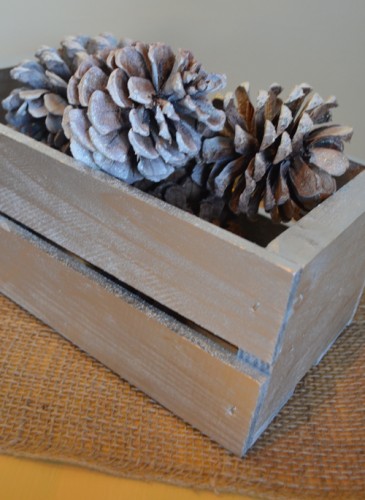 2. Cover With Spray Diamond Dust – I found a great 'diamond dust' spray by Krylon.  So, once the paint was dry, I covered the pinecones on all sides, thoroughly with the diamond dust spray.
The pinecones were done, start to finish, in a matter of minutes, and they looked exactly like what I wanted.  The frosted ones in the store look a little to fake to me.  Super quick and super easy project!