I found this little table at Goodwill for $6! I thought this would make a great little accent piece.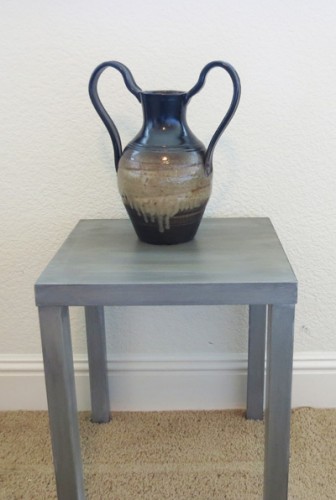 Here is the BEFORE: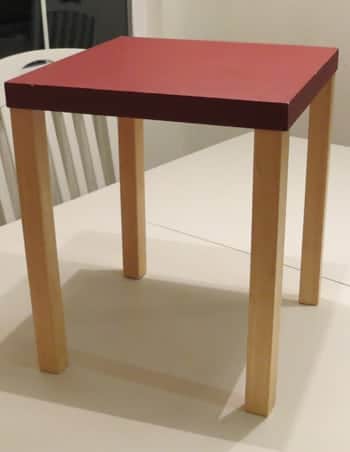 With this piece, I didn't even sand it. I just cleaned it thoroughly and went straight to priming.  I used the Cover Stain spray primer.
To do this tarnished silver finish, you will basically start with a metallic silver paint base and then do a black and then white glaze on top of it.
Here are the steps:
Base Coat of Silver Paint – I used Martha Stewart's Silver Leaf Paint. I could have used enough for a sample, but they won't do samples of the metallics. It was about $22 for a quart – YOW! But I only used 1/10th of the can, so I have plenty left for other projects.