Besides the obvious utilitarian functions, the bathroom should be more than just a loo in the corner. A beautiful bathroom is a peaceful escape from chaotic daily life. It serves several purposes for cleaning, hygiene, bathing, and on most days, it's the closest thing we get to a spa experience, so it's worth making it beautiful.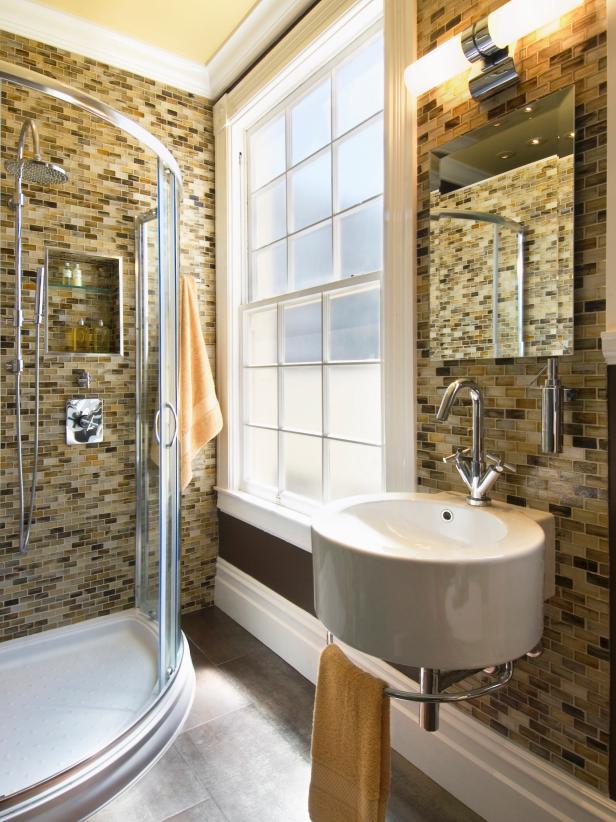 The average bathroom is 5′ by 8′. Although that's not a lot of space, you might be surprised to realize how much time you actually spend in this small portion of your home.
Manufacturers and design stars know how to create a home bathroom that rivals the best hotels and spas by incorporating swank fixtures, soft palettes, beautiful accessories and even high-end technology so that you'll never want to leave, even after your business is done.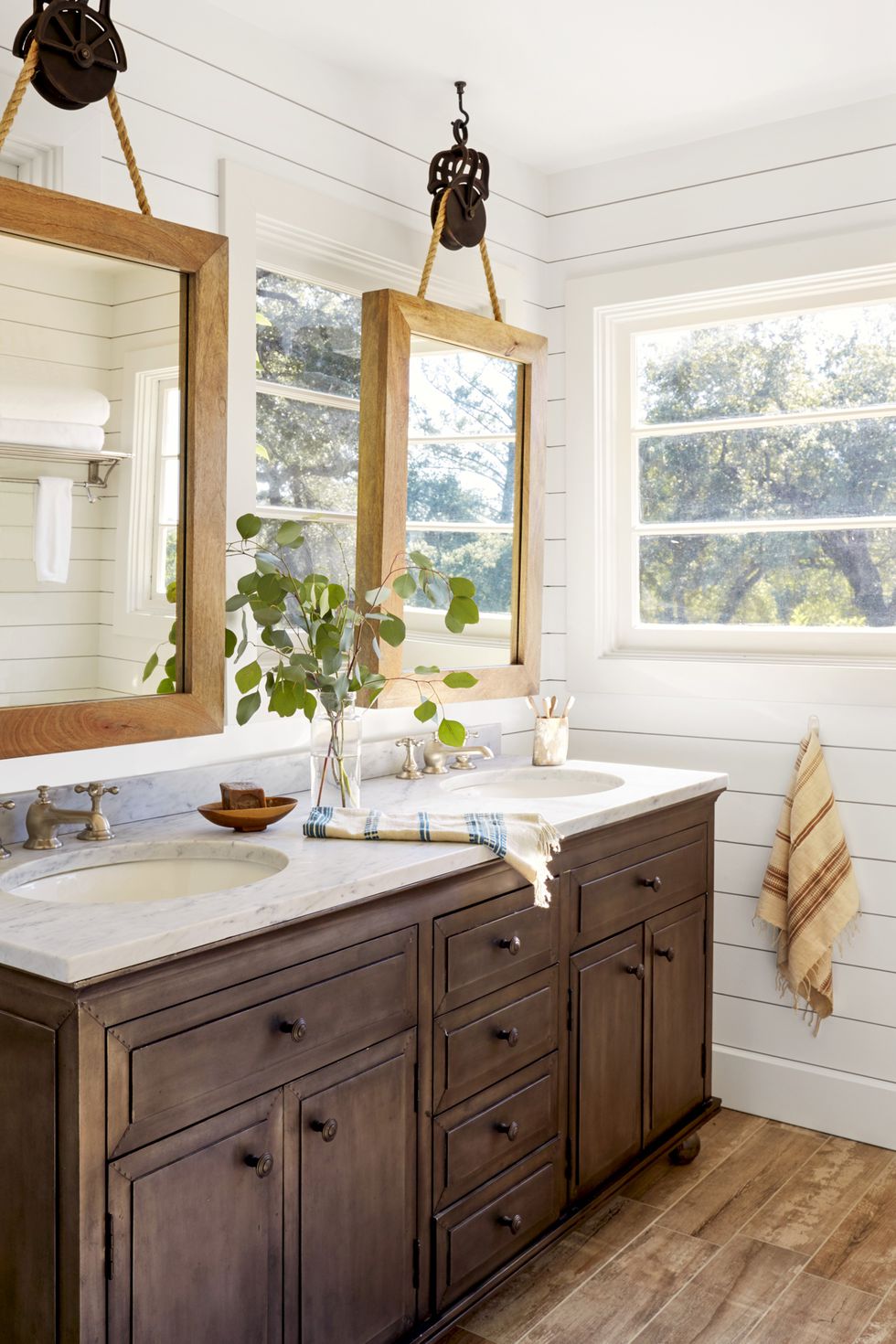 Think Lighter: Any time you're dealing with a small space, big light matters. Take advantage of a large window by putting a transparent covering over the window that provides privacy while still allowing in plenty of natural light.
    Go Beautiful: Just because it's a bathroom doesn't mean you want to stare at unadorned walls. Treated canvas prints are water resistant and affordable. Use photos of beautiful landscapes, memorable vacation photos, a gallery of collectible objects, or artwork of your favorite quotes all make great bathroom art.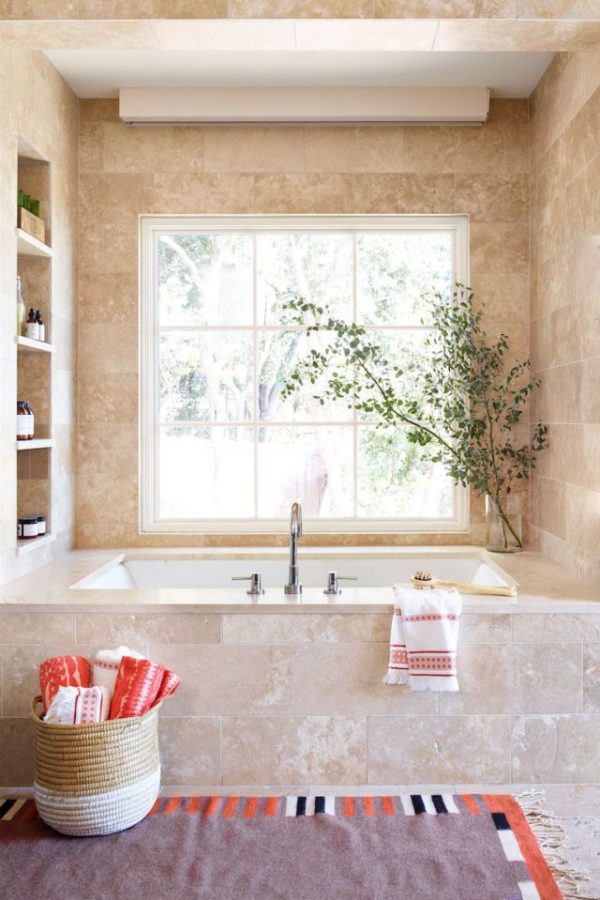 Accessorize: It's amazing what a little personality can do for a bathroom. Add a new towel, a fresh bit of greenery, a scented candle and a cute soap dish. These small finishing touches can make a huge difference.
    Upgrade your tile: If your current tile is boring and you're not ready for a renovation, try removable adhesive tiles to upgrade your look quickly and easily.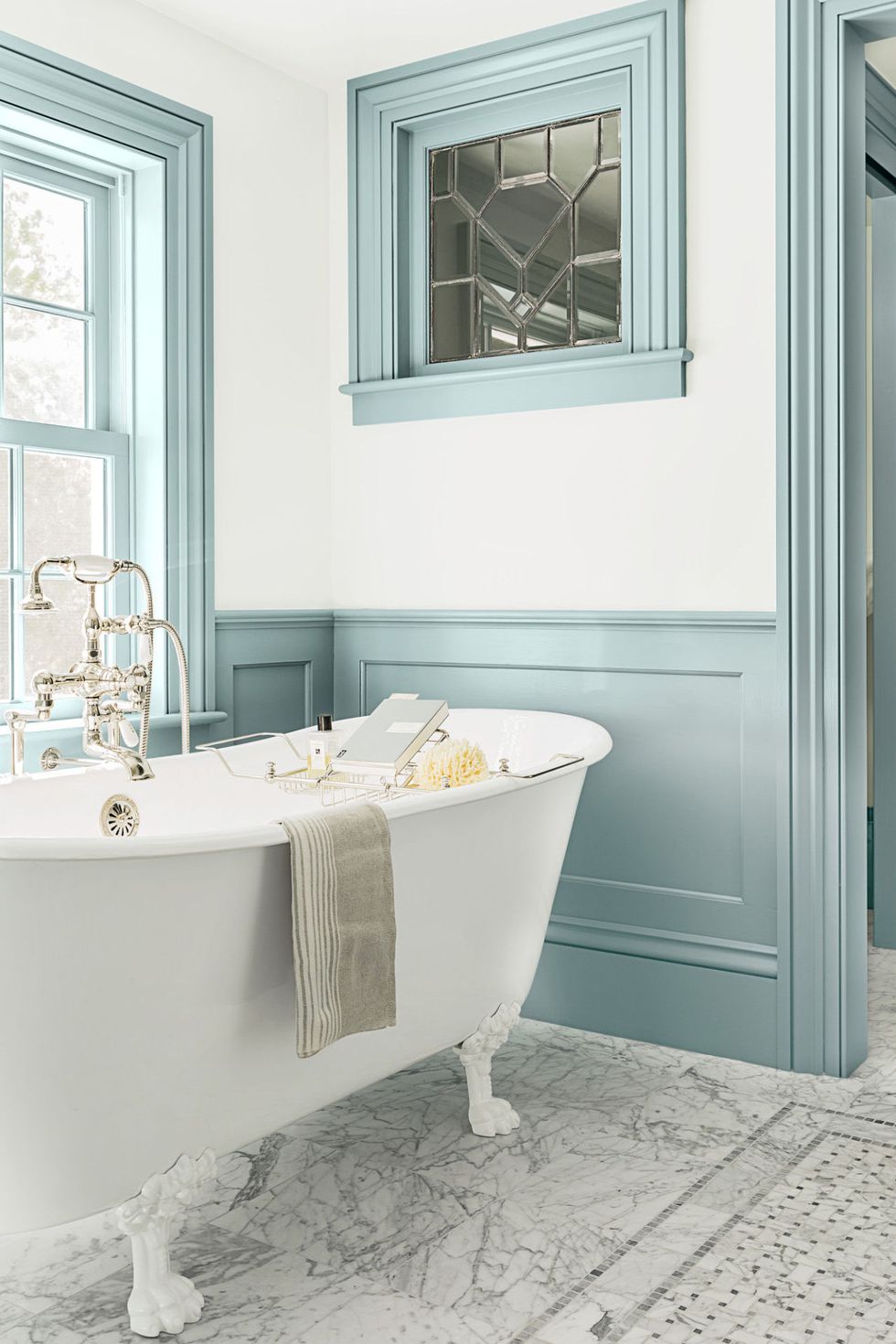 Paint. The bathroom is the perfect spot to try that paint color you love but you're too timid to put in your family room. Paint the whole room, an accent wall, or just the trim. Anywhere you put it, a pop of color makes a big difference.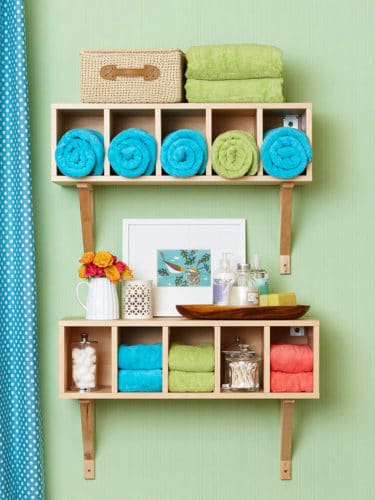 Storage: Find unique ways to combine necessary storage along with darling décor. Use up unused wall space to mount cabinetry on the walls with plenty of shallow storage. Add a few decorative items to bring colorful essentials together.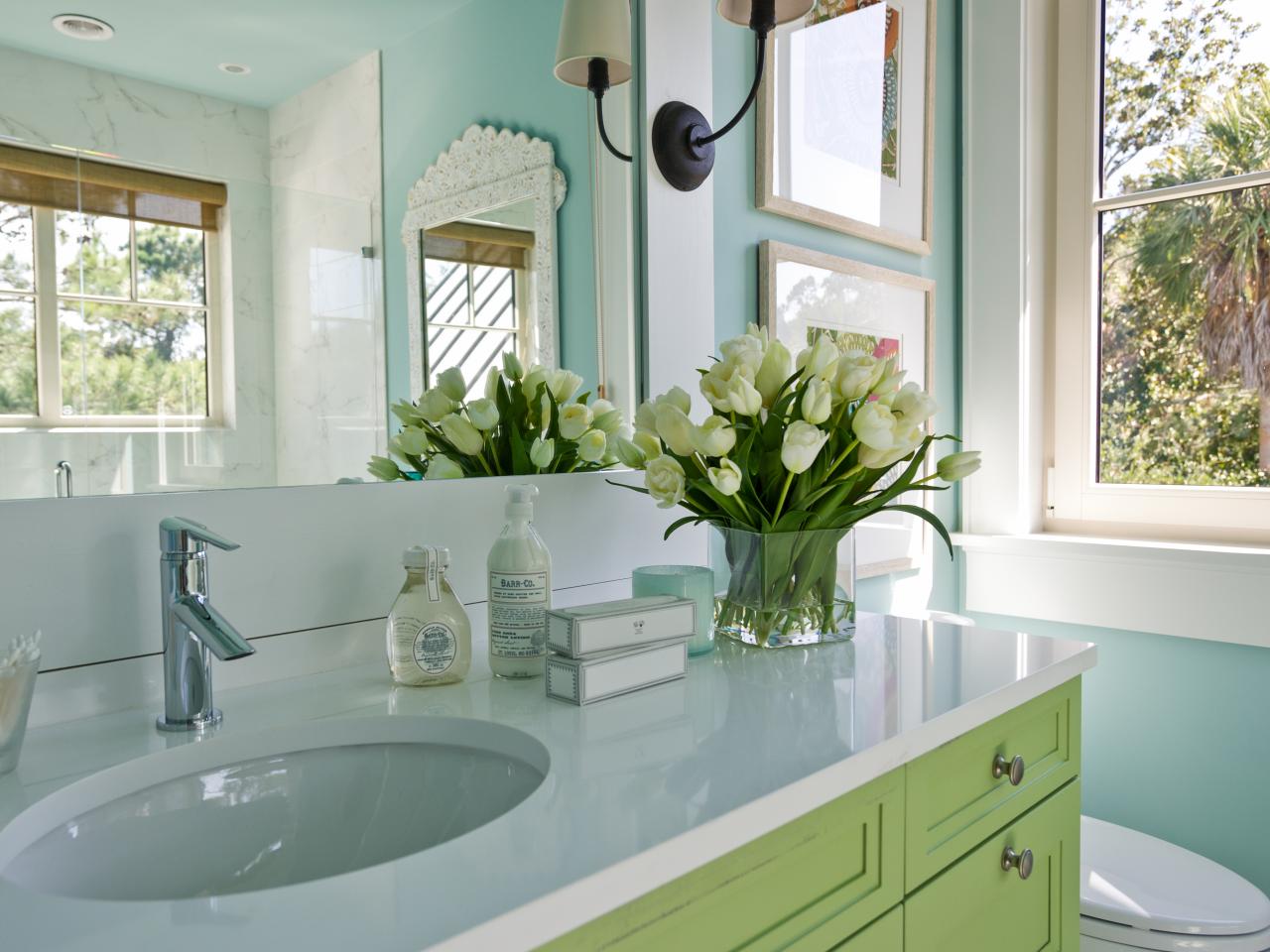 Add Life: No time to remodel or decorate before the in-laws arrive? Just add a vase of fresh blooms from the supermarket. Fresh flowers are a great way to make a bathroom appear fresh and clean.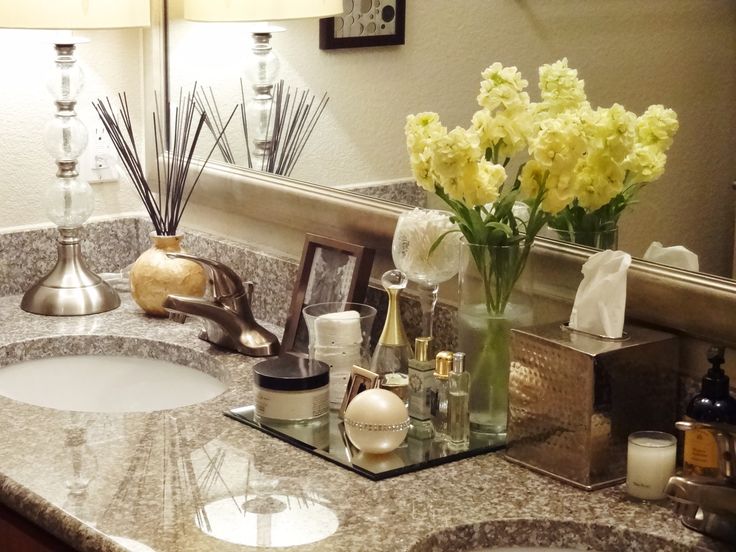 Mirrors below: All bathrooms have a mirror on the wall, but adding one to the counter can elevate your bathroom style. Simply use a mirror tile, available at most home décor or hardware stores and use it as a bathroom tray for your essential products.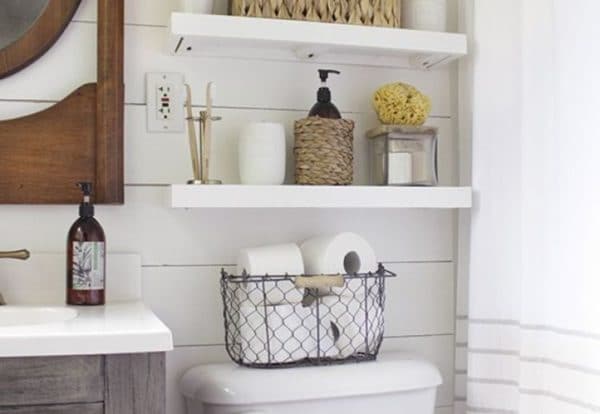 Use Space: You can't afford to waste a single square inch. The space above the toilet often goes unused. Fill it with floating shelves that add style, space, and valuable storage.