Benches are great in entry ways, mudrooms, patio furniture, and front porches.  Everyone needs a bench but the price tag leave many to go without.  If you DIY you will not only take pride in making something your own, but save load of money.  DIY bench tutorials is just how you need!
There are so many amazing and simple ways to build a bench. We have compiled a list of different techniques for building benches to inspire you on your next DIY project.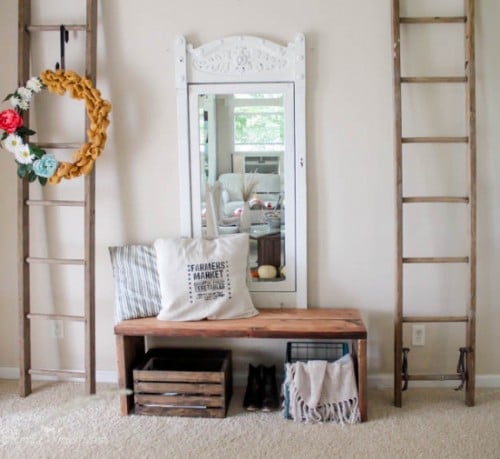 DIY Amazingly Simple Bench from overthebigmoon.com
Like it is titled, this is an simple DIY bench that won't take too much time to make.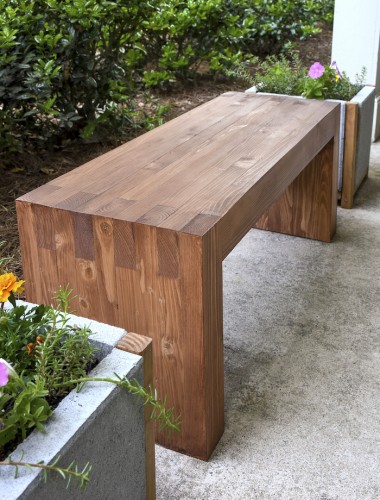 This bench is so simple using 2×4's, glue and clamps!  Get your piece of lumber cut at your local hardware store and  you don't have to use any tools, just glue and clamps.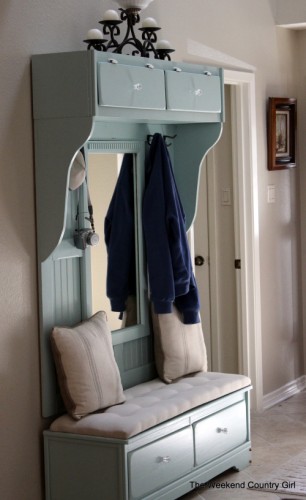 The Weekend Country Girl has a great tutorial to create this bench. Not only does it have storage below, but also storage above.  I love the mirror in the center.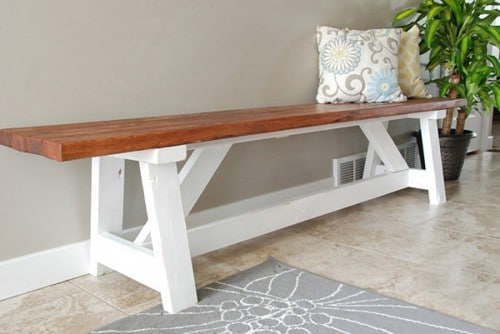 Sadly this benches source couldn't be found.  You can see simply enough how they nailed it together.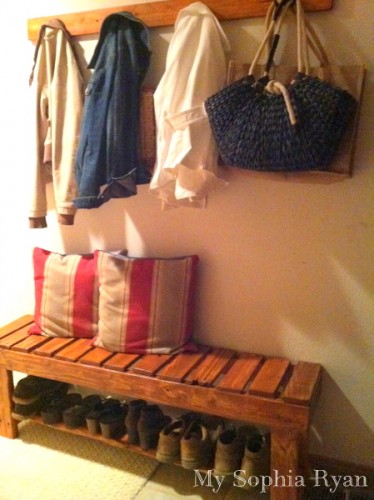 Do you have any old pallets?  Use the wood in this DIY bench tutorial by My Sophia Ryan.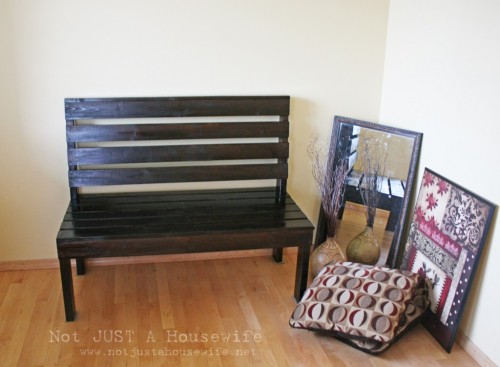 notjustahousewife.net Created this bench that features a back, throw on some pillows and you are set!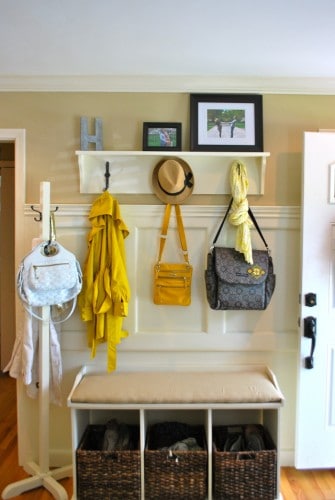 This bench is functional as an entry way bench.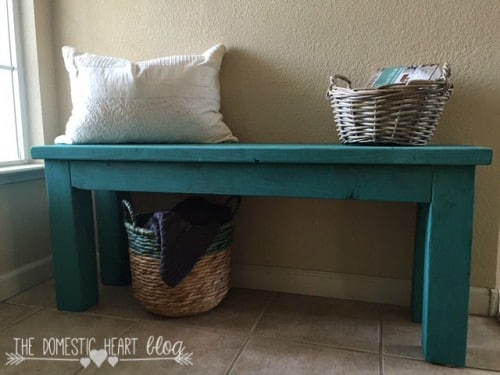 The chunky look on this DIY bench is great with a bold color.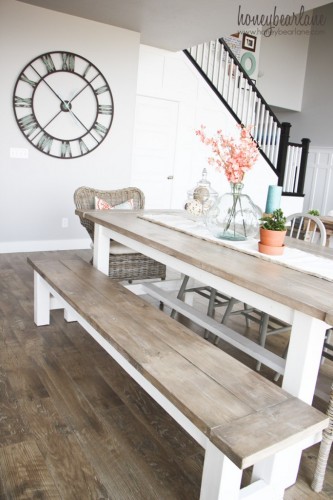 I love this farmhouse look!  It's on my list of projects to do.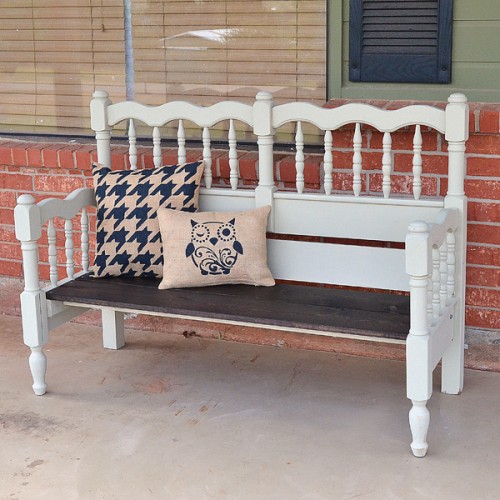 Crib turned into a bench, what a great upcycle project!