A coffee table is one of the most basic pieces of furniture that you could reasonably DIY yourself. Here is a compilation of some of my absolute top favorite DIY coffee table projects.
The results are unbelievable. To buy a coffee table that looks as great as these finished products, would cost hundreds or dollars.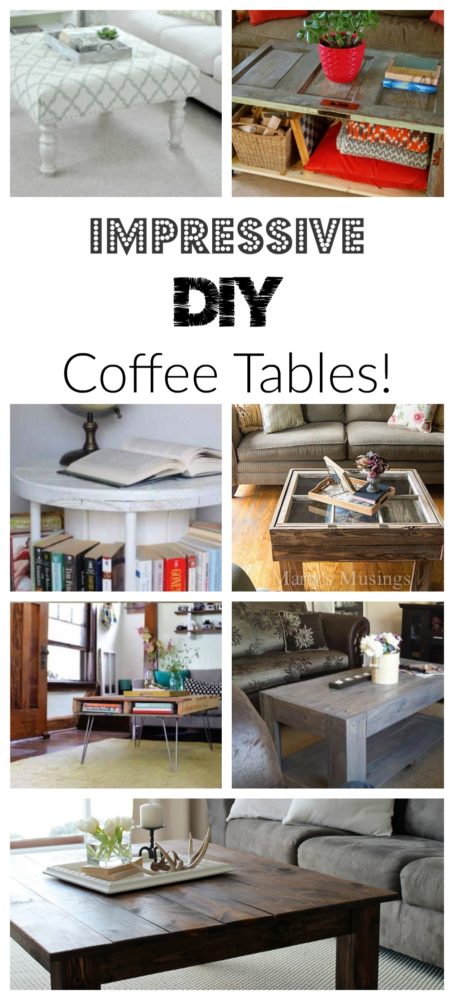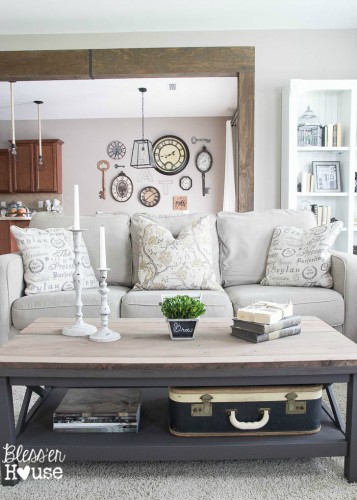 DIY Barn Wood Top Coffee Table
This DIY coffee table was found at a yard sale, and refurbished to look even better than ever.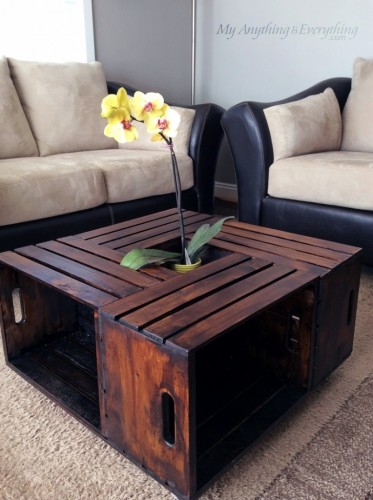 $5 Crates from a craft store make this DIY project not only easy but cheap!

If you have any pallet boards around you could make this DIY coffee table that has a storage area!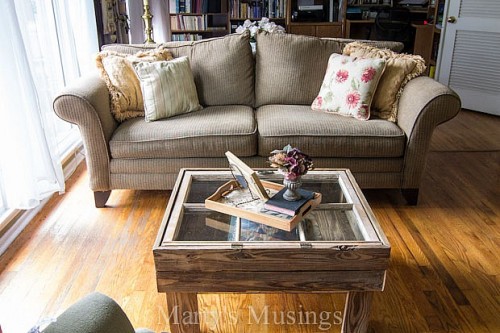 I love the look of this table.  This table was complete built by a homeowner who had an old window frame they couldn't part with.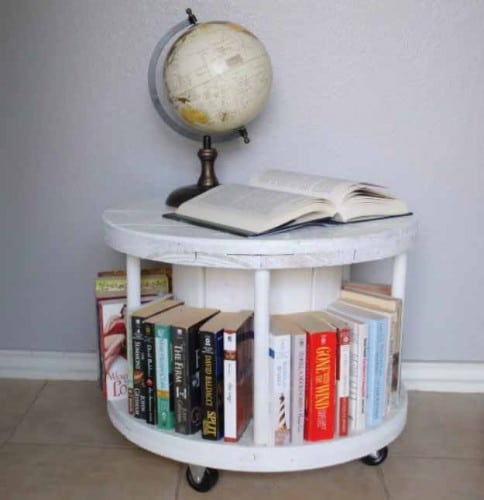 Old spools can make a DIY coffee table quickly.  I love that they used it for a bookshelf, so creative.

This table would be perfect in any cottage style home, or for anyone who likes unique items.  This old luggage is too beautiful to trash, so this homeowner made it into a table, complete with storage capabilities.  I love the colors they chose as well.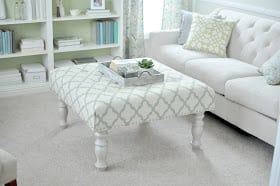 If you have toddlers, you have to have a soft coffee table.  My kid hit their head on one too many hard corners before I learned this lesson.  There are so many fabrics out there you can choose one that works perfectly with your existing room, much like this one.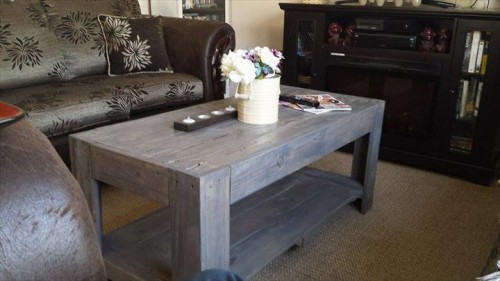 This masculine table is great for an industrial or rustic home.  It always amazes me how beautiful wood can be.  I love this table.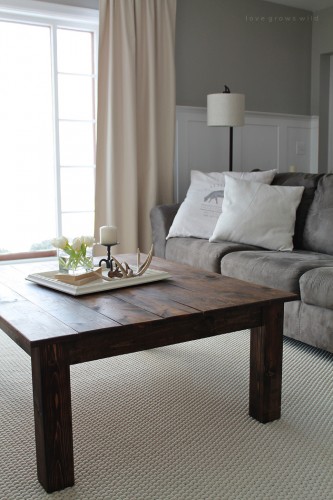 This detailed tutorial give exact measurements of what you need to make this DIY coffee table.  You will need a miter saw and a kreg jig to finish this table.  Investing in a few simple tools will prove handy in future DIY projects.
If you'd like to do more DIY projects check out these inspiring articles:
(Visited 21 times, 1 visits today)