Blue is in!  It is a peaceful, clean feeling color that also has a burst of happiness in it.  Blue is a classic color, with many gorgeous shades to choose from.
Check out these beautiful makeovers for more blue inspiration for your blue makeover.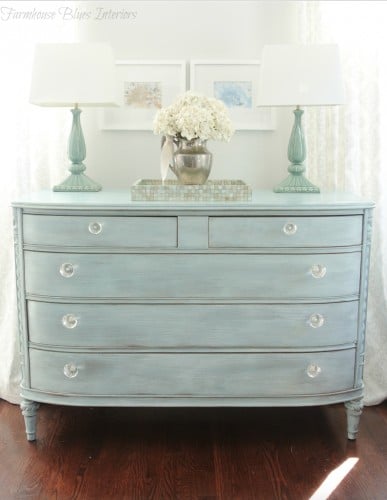 This soft blue has a hint of gray in the base.  It is great for any cottage or farmhouse decor style.  Make sure you have white hardware or decor near by to make the blue really pop.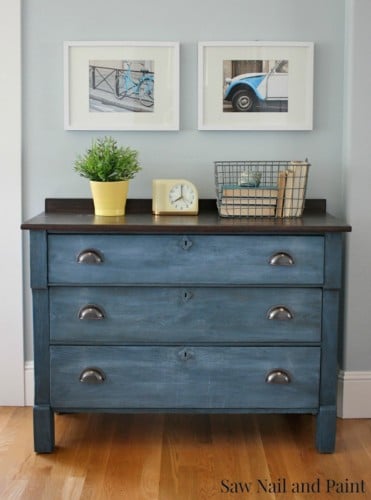 This dusty blue is perfect for any little boys room, or entry room. To achieve this muted tone try using chalk paint. This blue is bold enough to get attention, with a soft finish that doesn't scream at you or become too distracting.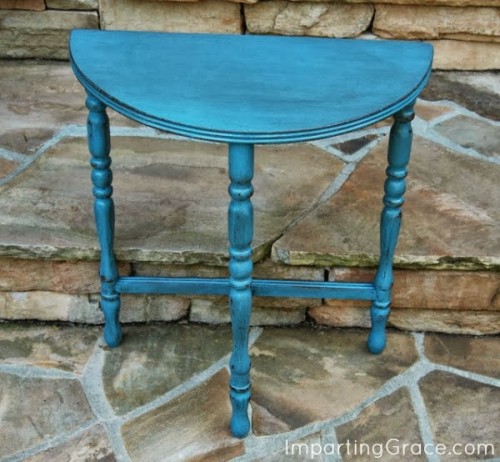 Table Transformation Under $10
This bright blue makeover was toned down with a dark distressing stain over top.  Distressing helps tone down the blue and brings attention the workmanship of the tables legs.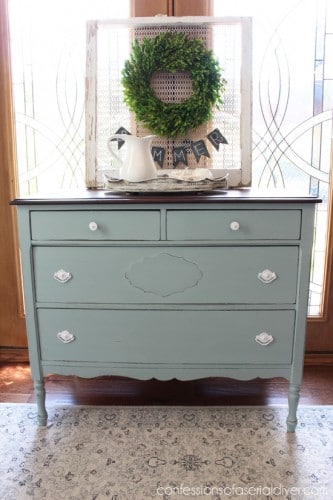 This blue makeover is beautifully perfect.  The color works with so many color schemes.  It is a safe choice for your next makeover.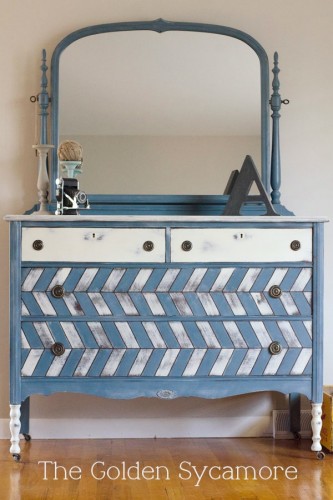 Blue and White Herringbone Dresser
You don't have to stick with one color.  Painting your furniture two tones, allows for simple decor on top.  If you are going blue, stick with white, or gray for a gorgeous look.   If you have a project and are looking for blue makeover inspiration I hope this article got your creative juices flowing at the possibilities for you!