The verdict is in and grey is out. (gasp!) I know! Gray was the raging interior paint colors for the last several years and the minimalist and farmhouse look took over home across the country.  I personally LOVE gray and will probably still pick it as my favorite color choice.  These new colors though would be more fun!
Now, there is a new minimalist color palette in town that is slightly more edgy, a little more daring, but every bit as beautiful as you imagine. Here's the top runners for best interior paint colors for 2018.  
BLUSH IS BOSS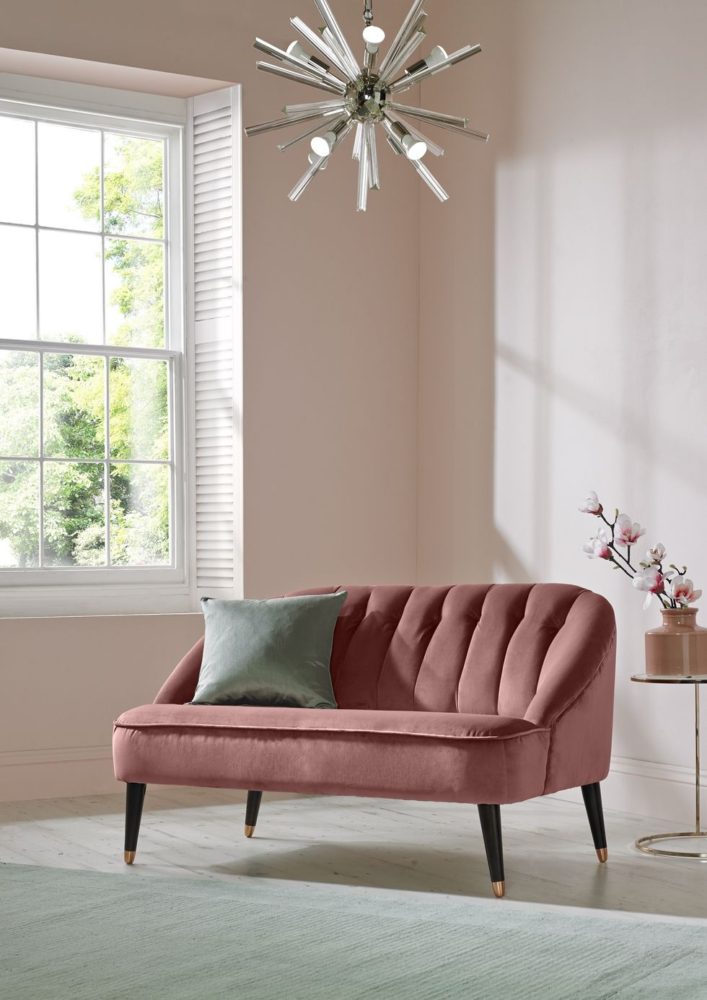 Next to gray, soft blue is my go to, so I am excited about this color. This is Graham and Brown's 2018 pick called Penelope. I love the name, I love the shade, I love everything about blush. Blush is going to big a big color everywhere, including interior design. It's chic and elegant while still maintaining a little farmhouse-retro vibe. It's not an in-your-face pink or a drab mauve, it's the perfect balance of classy and calming. I think this would be a beautiful color in a girls bedroom.  
PEACEFUL BLUES
Next to gray, soft blue is my go to, so I am excited about this color. This casual and calm blue is Behr's first ever color of the year and it's aptly called In The Moment which I just love. The vice president said the name speaks to society's desire to disconnect and be present. I think blue is a perfect transition away from the grey trend and into a color that is has a little more character, a little more style, but still subdued, global, and modern.
BLACK STATEMENTS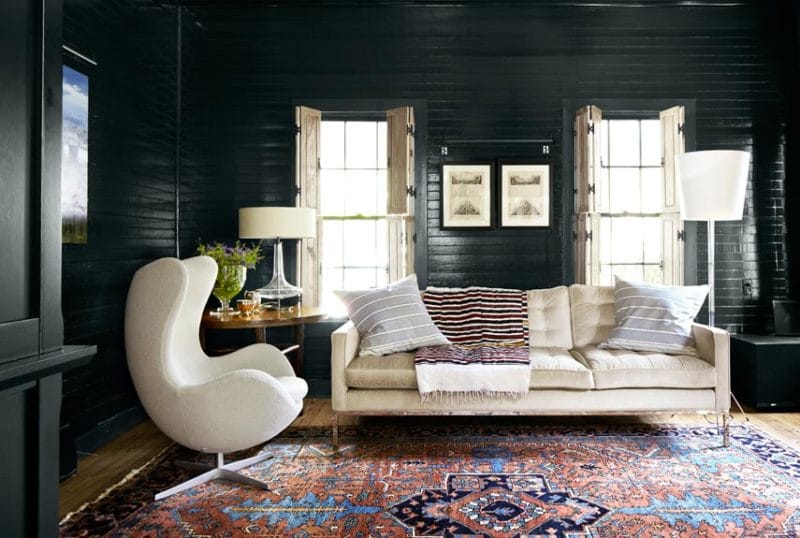 Honestly, this trend makes me a little nervous, but I am definitely intrigued. According to Trendir, black should be treated as a neutral this year. It can be used as a statement wall or a complete black, sexy, mysterious room. We're also seeing lots of black in accents from flooring to lighting. It definitely adds drama to a space, but should be used in areas that receive lots of natural light, unless you're into that vampire cave sort of thing.
METALLIC FOR ALL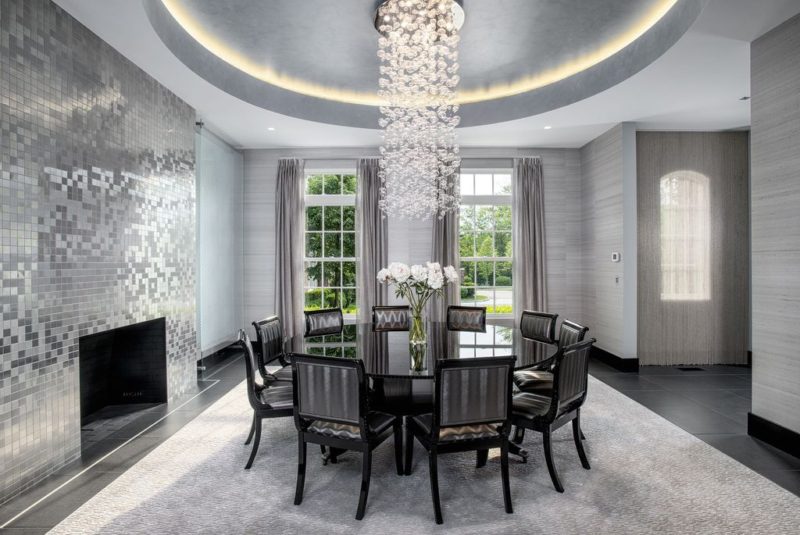 This was an addition from Pantone, who is busting metallic out of the dramatic category and bringing them into the neutral family. Gold paper, metallic paint, bronze accents are no longer godly or over-the-top, they work perfectly in everyday décor and design. Apparently gilded is the new white marble.
If you want to learn how to get the perfect metallic finish check out this article:  What To Know Before using Metallic Paint
VIBRANT YELLOWS AND GREENS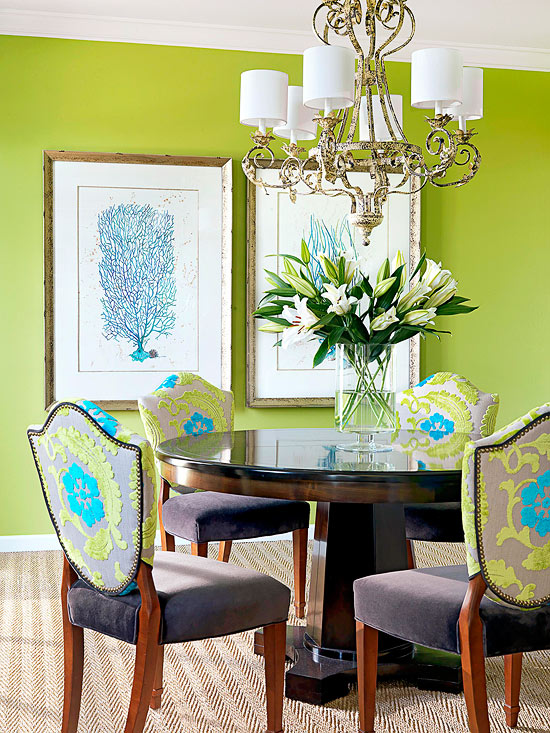 If you're looking for a bright accent color, yellow and green are your answer. These playful colors are Pantone's answer for filling your home with joy and making people smile. Design doesn't always have to be serious and sophisticated, sometimes you just need a fun pop of color, so these popsicle-like shades are here to stay.
VIBRANT, DEEP RED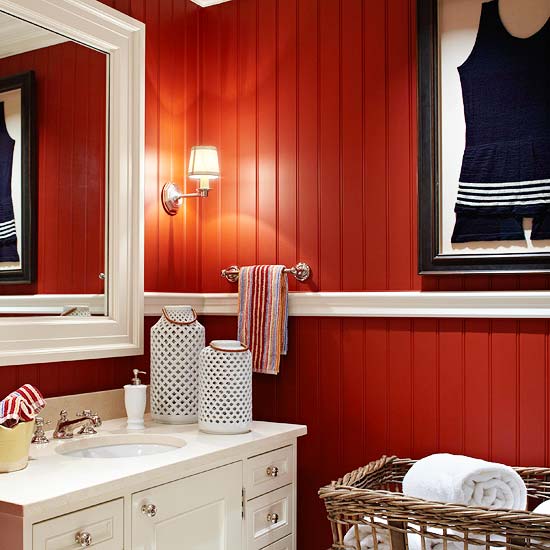 Let's be honest, red doesn't ever really go out of style. It's a classic shade that stands the test of time. This year, Benjamin Moore picked a vivid red as their color of the year meant to energize and harmonize a space. While bright red might not work in every room, it's best for accent walls, small spaces, or even cabinets and floors.
HONORABLE MENTION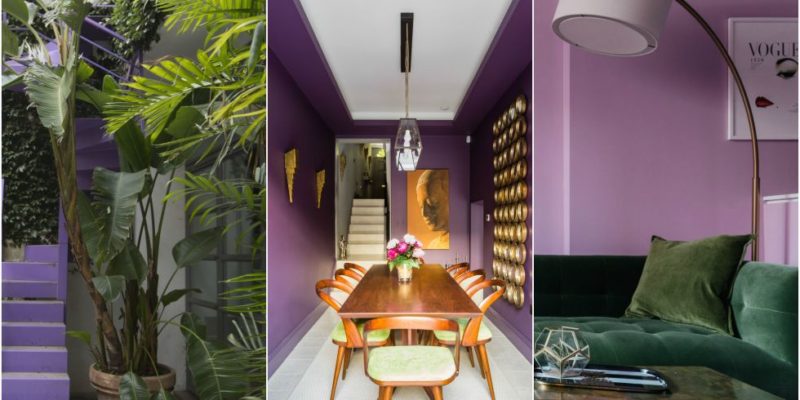 Other paint colors worth mentioning are the Pantone Ultra Violet color of the year which is a rich share of purple with lots of energy and depth. Also, pastels have taken over where black and white used to reign. Now, a minimalist pastel pallet with mint and washed out neutrals keeps in line with mindful living and simple design.  If your kitchen needs repaint check out these classic soothing colors : 12 Color Schemes for your Kitchen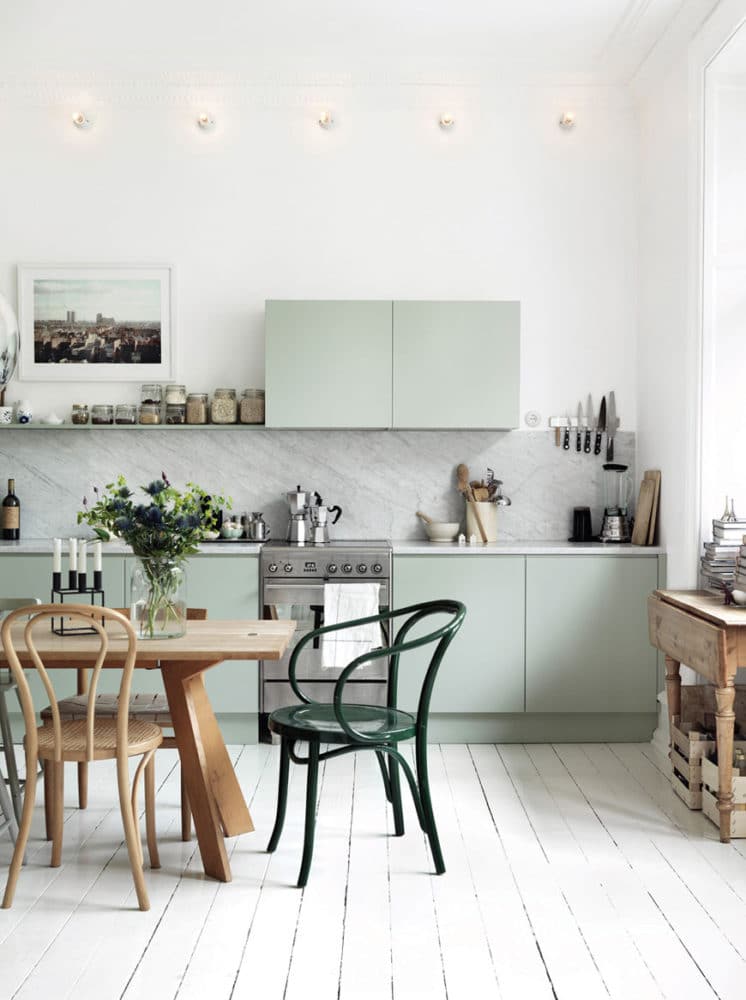 Does all this want to make you repaint your entire house? My husband might kill me but the wheels are definitely turning over here.  Do you have a favorite new color this year?  Comment below your go-to color!