Here is a compilation of my favorite bedroom makeover ideas in the blogosphere! The images have great visual ideas on what you can do, follow the links for details on how to pull off these bedroom makeovers!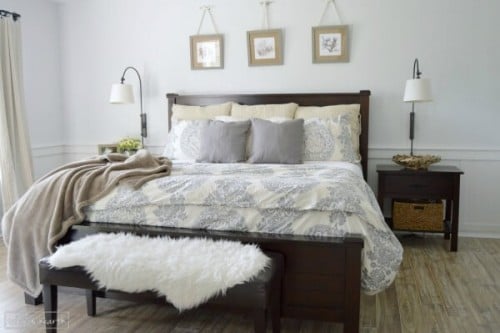 Bright & Relaxing Master Bedroom 
Dark furniture with light bedding make this room look amazing.  The feather blanket adds a fun texture too!  In your room you should have multiple textures to achieve a cozy feel.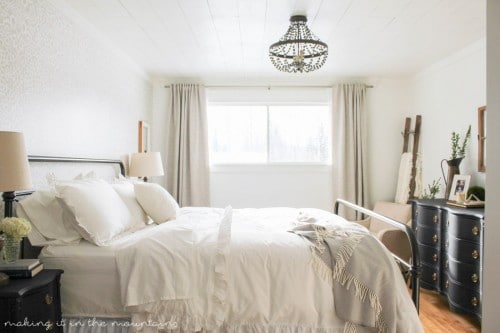 Farmhouse is white, with natural accents.  Keep wood stained, not painted in a farmhouse room like this one.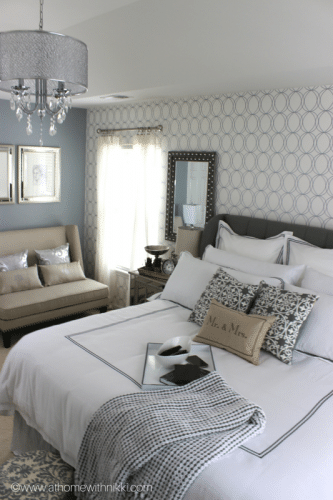 Wallpaper has made a comeback with modern designs!   This room wouldn't be complete without the beautiful walls.  Simple bedding balances the patterns very well.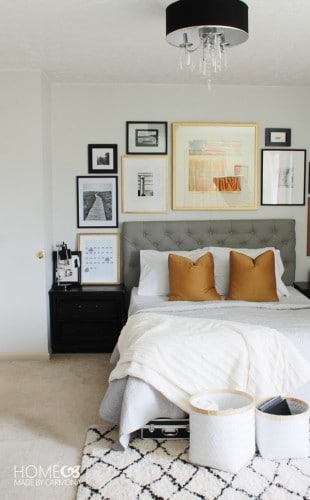 Artwork or photos above a bed can create a personal look to any bedroom makeover.  Vary the size and color for a more relaxed style.  Matching symmetrical frames create a cleaner more classy look.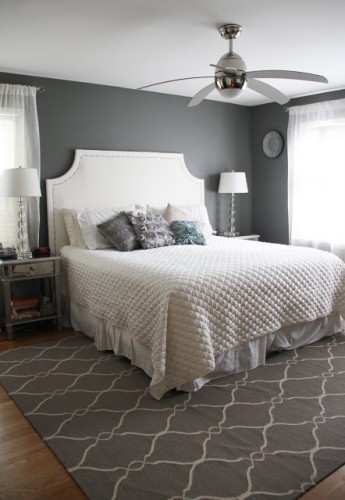 This room is a perfect example of using 3 main colors for each room.  This room uses white, gray and brown.  Narrowing a room down to  3 colors makes it look clean and orderly.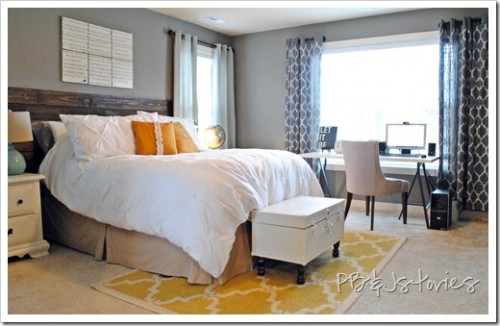 New rugs, new pillows and fun window treatments make this room look like new in this bedroom makeover.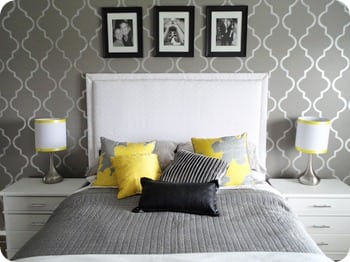 Make your bedroom reflex your personality.  If you like the clean symmetrical look use it!  This bedroom is a great example of a modern room.
Cape Cod Inspired Master Makeover
If you have windows in your room you must have drapes.  Drapes make the room feel warm an cozy.  They are also a great vehicle to add color and pattern to your room.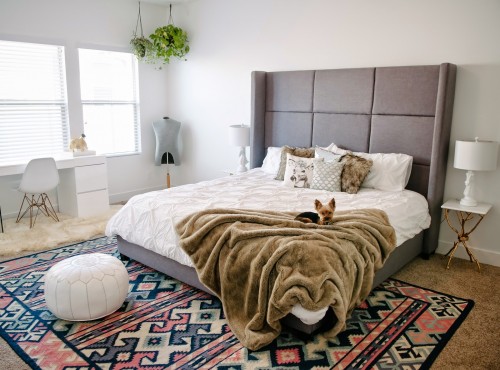 Use what you have Master Bedroom 
If you are strapped for cash, check out this link that used what the owner already had.