Most often backyards get overlooked until we have a BBQ party and realize the length of our neglect.   Check out these backyard makeovers for ideas on how to spruce up your backyard.   There are many budget friendly options that just require some DIY work!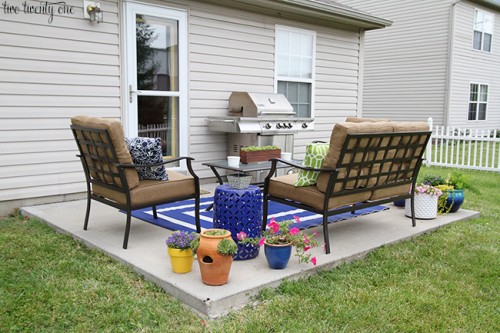 This patio makeover requires a quick trip to your hardware store for an outdoor rug, some colorful pots and new cushions.  It is by far the easiest option, but can also be pricey.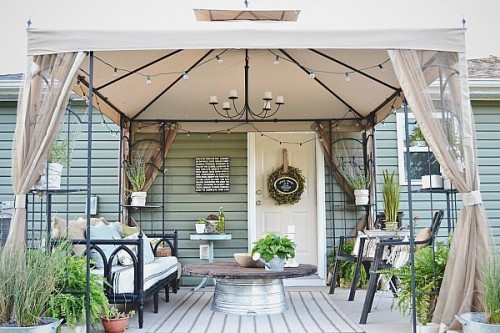 This gazebo instantly creates an outdoor room.   If you have nearby neighbors this might be a great option for you to increase your privacy as you enjoy the outdoors.   The neutral color makes an elegant yard.  I love that DIY center table as well. Want this gazebo canopy? Check out this link for your gazebo
!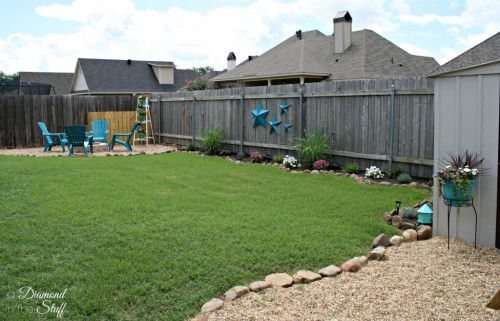 The before and after pictures of this backyard makeover are amazing!  Cutting in curbing to create flower beds, covering an AC unit, installing a fire pit are just a few of the upgrades they made to their yard.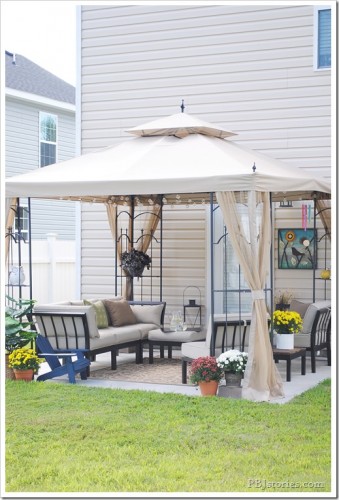 This Backyard makeover uses a gazebo like before, but add twinkle fairy lights to the top of it for a great ambiance at night.  They also made their own side table with wood scraps.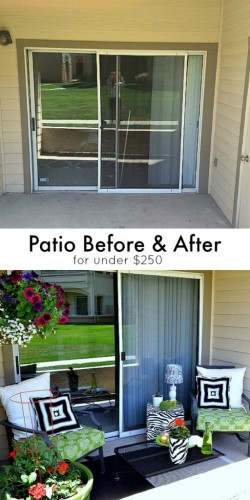 Better Homes & Garden Patio Makeover
Even small yards deserve an upgrade.  The color and texture of the pillows completely transform this patio.  To save money you could make your own pillows, read here: DIY Pillow Tutorials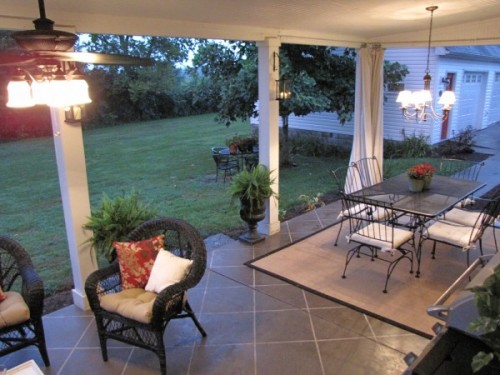 Check out this flooring- it is faux tile.  They stained their concrete to look like tile.  This makeover also included repainting two side tables, purchasing new cushions and a rug.  It looks beautiful!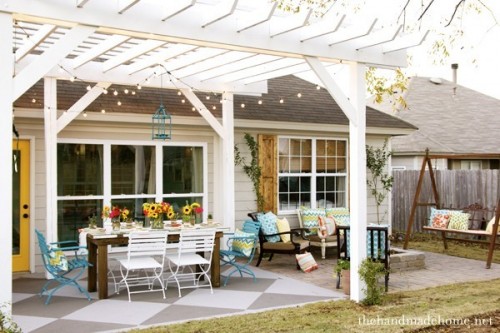 This homeowner built their own pergola and completely transformed their patio.  Fairy lights and an outdoor patio setting complete the look.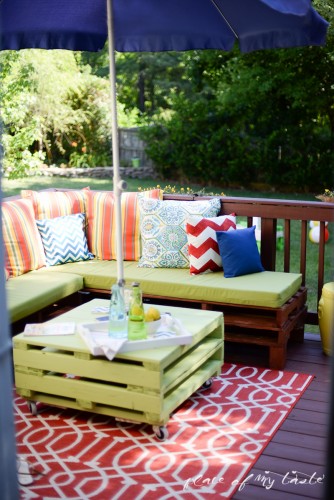 DIY Pallet Furniture Patio Makeover
Oh I love a good DIY project and these pallet benches are perfect!  Check out the table too!  I love it.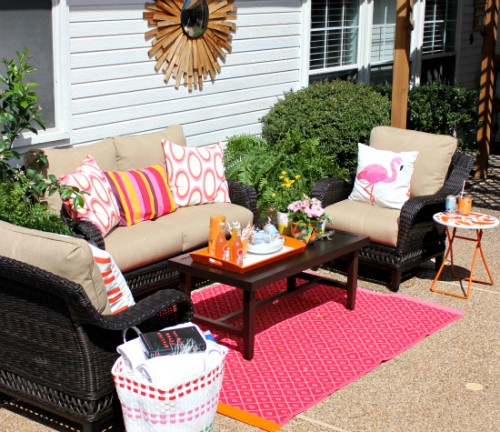 Home Depot Backyard Makeover Reveal
If you don't have time to build your own furniture, your local hardware store will help you.  Home Depot helped this homeowner find the perfect outdoor furniture.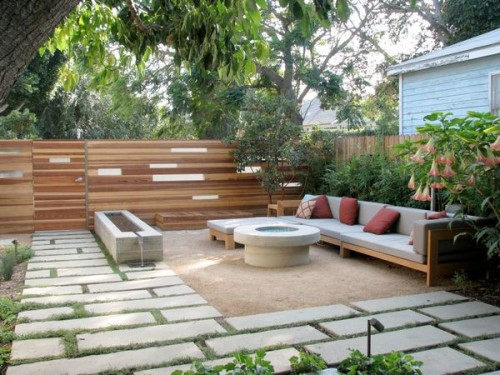 Before and After Patio Makeover
This modern backyard makeover features a concrete stone path, teak wood furniture, a firepit with fire safe glass jelly  beans, herb garden, and an outdoor theater screen.