Project featured by Brittney Powell
Brittney did an amazing job doing a complete redo of this chair. Here are the steps she followed to do a painted, antique finish.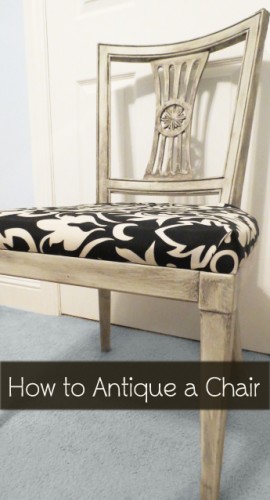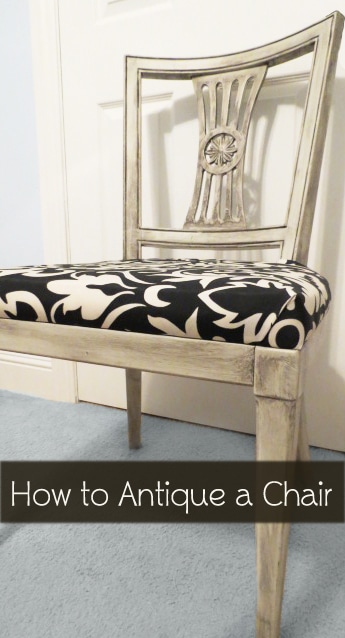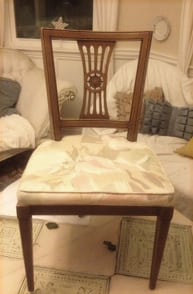 Here is the chair before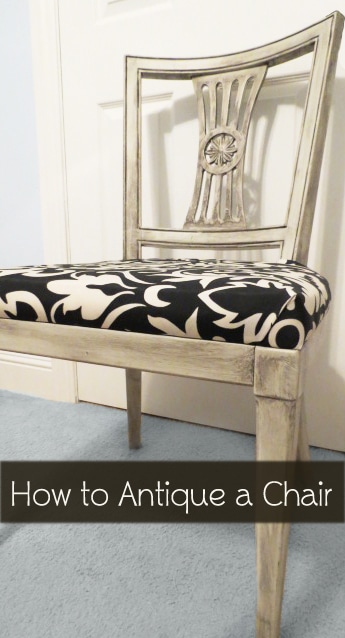 .
1. Paint – 2 coats – If the surface is slick or smooth and you are concerned about the paint not adhering well to the surface, then you might want to prime first. However, keep in mind that if you prime first and plan on sanding to distress, the primer will show through, instead of the wood underneath. Another option if you don't want to prime is to sand well first. Brittney used some off white oops paint to paint this chair.
2. Glaze </strong>- Brittney used Valspar Antiquing Glaze and mixed it with dark paint. The recommendation for mixing glaze is 1 part glaze mixture and 1 part paint. I usually add a few drops of water to the mixture also, to keep it from being too thick. Just remember with glazing it's important to glaze and then wipe the excess away quickly, since it dries fast.
The key with a piece like this chair is the let the glaze get into all the cracks and details of the piece, then wipe the glaze away from around it. That will really accentuate all of the ornate details of the piece, by creating contrast in the color.