Remodeling is not for the faint of heart. When I announced my husband and I were remodeling I had one friend say "Oh I hope you survive" and she wasn't joking. She continued to say that a remodel will either drive you apart and ruin your marriage or bring you closer than ever.

Why does a remodel have an impact on you? From the financial stress, the physical exhaustion and the emotional roller coaster you volunteered to jump on when you decided to make 1000 decisions on sizes, colors, texture and materials…. You can be on edge.

I am glad to report that, I am still happily married, and yes I do feel like we grew closer as a couple through this wild ride of a remodel. Here are some tips to save you and your family during this big adventure of remodeling your home!

Expectations
Some bloggers lead you up to the best advice, saving the best for last. No here. The #1 bit of advice I have is to set realistic expectations. Is your paint job going to be flawless? Probably not. Will the tile installation go seamless- no it won't. Will all contractors come on time and charge you what they promised? No, they won't.
Will your spouse always be ready with a "can do" attitude to help out? Will they agree with all your ideas? Let's come down to earth for a minute.

Expect to have delays, you probably won't finish when you think you will. Expect to see unexpected charges on your bill. Expect miscommunications? Yes, they will come by the dozen. Forgive and move on. You are doing this remodel and you have most likely never done a remodel. Lower your expectations for yourself and all those around you.
Now breathe.

Manage the Project
If you re going to be the general contractor and oversee all the work on your remodel, you must be organized and manage the project.  For me, this came in the form of a master binder.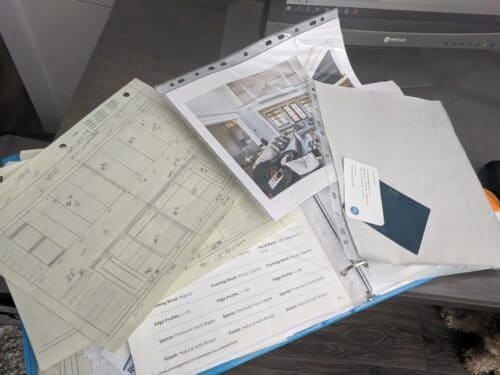 This binder was taken to every trip to Home Depot or contractor and was on-site each day as a great referral.  Inside this binder, I was organized by room. I had paint swatches, business cards, quotes, Pinterest images, dozens of grid paper layout of cabinets, and countertops, and each room.  This is where we wrote down everything!  
It was so helpful I can't even begin to explain! You need all your information in one location, and in a format where you can share it with others and show them exactly what you are wanting.

Clean up!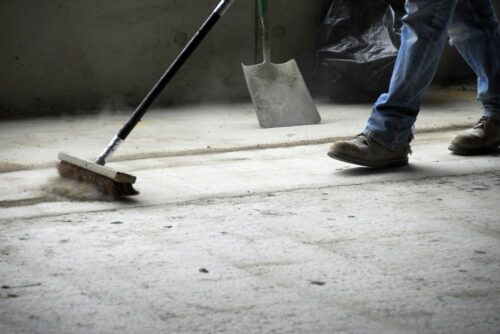 This was the one I resisted the most. My husband had been on construction sites before and so he knew about dust and dirt. I didn't. He said EVERY day we would need to clean up the work area. I figured he was exaggerating a little bit. Sadly, no he wasn't.
If you are living in the home or basement of the work site, you really need to clean it up for safety concerns and to protect your home.

Cleaning up at the end of the day, helps you find your tools and stay organized. When you start your next task with a clean are it gives you a little energy, as opposed to showing up to an overwhelming site.

Adjust your Living Arrangements
If you have space to NOT live in your construction site- do that! We had a basement, and so all 6 of us lived in the basement during the remodel. I didn't have a kitchen, but I made a makeshift kitchen in our patio entry. An instant pot and a microwave saved our lives. Kids had sleepovers every night as they all slept in two rooms, and they loved it. We did keep our fridge up and running as we worked around it, which was a lifesaver. If you can't do this a mini-fridge or a set of coolers will work.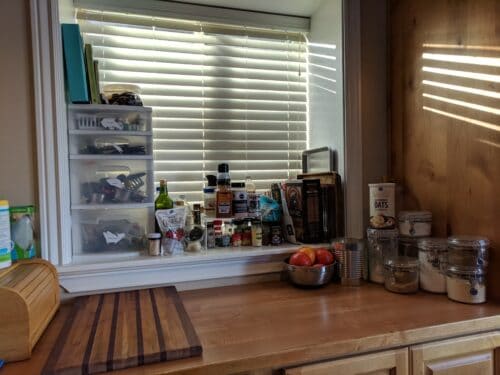 We also kept our dishwasher plugged in and set up. I would bring our dishes upstairs, clean them and bring them back. It saved so much time cleaning dishes in a bathroom tub!
If you need to live in the construction site, breakthrough traditional thinking and set up a "kitchen" in a bedroom while you are working in the kitchen. Eat outside on your patio and cook on your BBQ as often as you can.
If your project will take a while, consider renting out an RV that is parked on-site, so you can stay close but have a place to relax at the end of each night.

Budget
Obviously, you have heard this one. We all need a budget, but what you didn't hear is that you need to add 10% to your budget for accidental tiles that broke, blue tape you forgot about, shipping for materials you didn't plan on etc.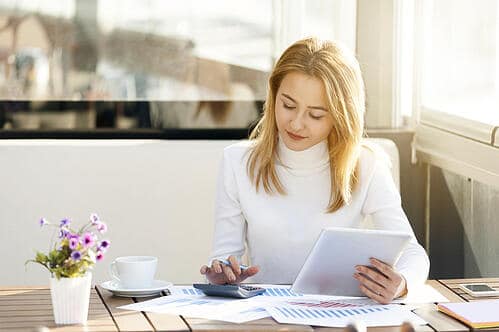 You also need to add 15% for "over budget" You know you weren't planning on getting a new couch, but then you see this one and look- it's on sale! The flooring was going to cost a certain amount, but that was without the underlayment you didn't know you would need.
You get the idea.  General contractors advise that you add 25-30% on top of your budget.  If you that breaks the bank, you aren't ready to remodel. Wait until you save up enough.  This will prevent so much heartache and who knows you might even finish under budget!!
To check out how to save money read this article:https://paintedfurnitureideas.com/11-ways-to-not-spend-a-fortune-on-your-remodel/

Take Time off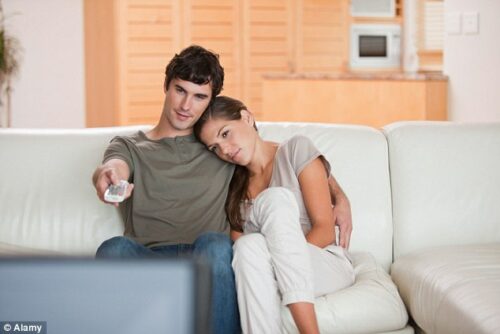 This is critical! You and your family will need a break. The break can be a few hours such as going to the park as a family and having a picnic dinner or taking a night out on the town. Take an entire weekend if you want, but it needs to happen.
Schedule it in before you even begin takes away any guilt or negative emotions from your thoughts, Try to be flexible enough to allow a break when your family needs it, even if it isn't scheduled.

During the break don't talk about the remodel AT ALL. Do something the rejuvenates you, relax and soak it all in!

Be strategic in your timing
When should you start your remodel?  In the summer where it is warm outside and kids can frolic while you work?  Maybe winter would be better because construction materials are cheaper at this time of year, and it doesn't cut into your boating season.  Would it be a dream to send your kids to school each morning and have them busy while you work? Or would it be easier to start in the summer where you don't have a school schedule to adhere to? When is downtime at work?  When could you take off time easier? 

Think about your situation. Plan in advance, what is best for you. Give yourself some extra time on your timeline and again, lower your expectations if you don't get it done on time.

I hope these tips will help you mentally prepare for the grand adventure of creating a whole new home!  If you want to save these thoughts, click the pin below!