DIY demolition seems like a simple task, and with enough help from friends, it is. However, the following mistakes can turn your simple task into a long drawn out disaster.
When you are ready to start your home remodel, educate yourself with the first step, demolition. Learn from other's experience before you start your home demolition project, as you begin your remodel.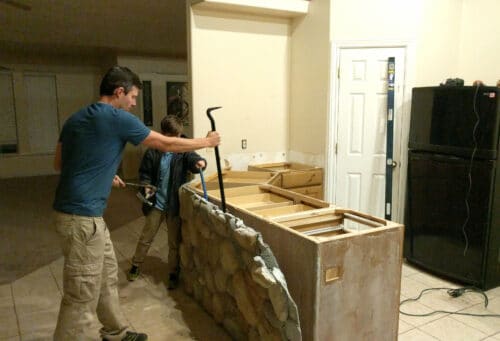 #6: Not Enough Cover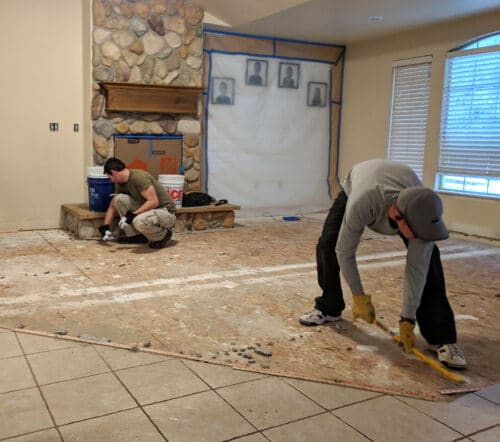 When you are breaking down areas of your home dust will get everywhere. If you are working only in one room, don't assume your hall bath won't get dirty. The dust will cover your flat screen down the hall. Dust will settle in cracks of your stove, and yes, it will find the head of your toothbrush.
If the room you aren't working in has a door, close it, if not make one out of plastic sheets and painters tape. Cover anything you want to be clean.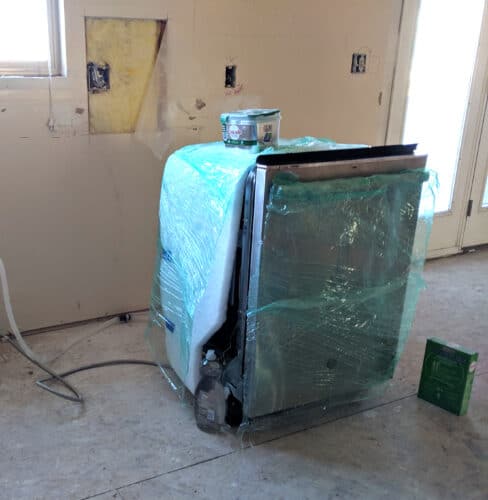 #5 Don't Mark the Working Area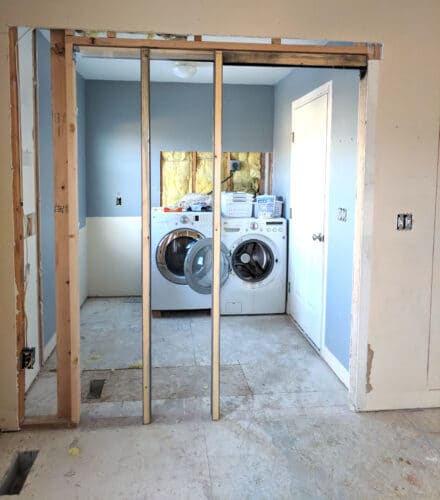 When working with others it is imperative to mark up your working space. Use a chalk line to create the exact line of where the demolition starts and ends. Take a marker and write on the walls that will be taken down. Take large pieces of paper and label "Do not touch" on areas you want untouched. This is extremely helpful when there are several helpers. No one will assume anything.
This is also helpful when it is just you. Late nights or early mornings won't cause you to forget where to end and what to keep or break down.

#4 Prioritize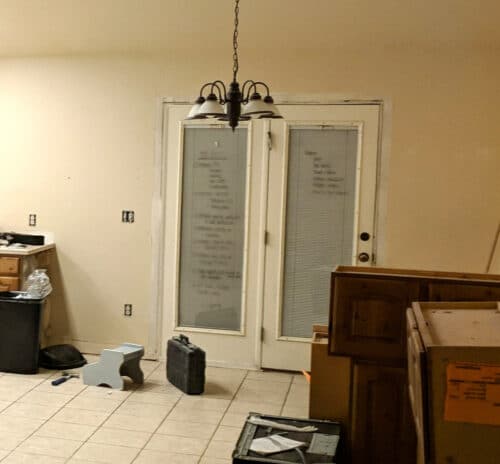 The last thing you want is help with small tasks in the morning, and to be alone by evening when you start the hardest task. Like pulling up the tile, when you are on your own, with tired arms and an aching back.  Tackle your hardest jobs when you have the most help and energy.
Make a list of everything you need to break down, or moved out of the house. Then prioritize that list. Use letters (a, b, c…) or number to list them in the order you'd like them done.

I made my list big, and right in the center of the job, my kitchen patio door. I used dry erase markers, so I could easily wipe them off once completed. Newcomers quickly learned what needed to be done, and the jobs I needed to finish most, were completed that day.

#3 Under Estimate Amount of Trash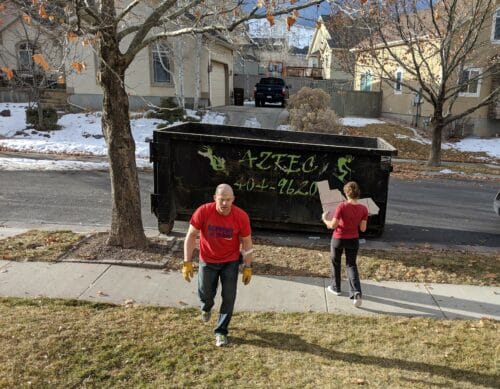 When we demoed our main floor, we only planned to remove two walls, and the flooring. We debated on if we should use pick up trucks to haul the trash and debris away, or if we would need a dumpster.
We needed the dumpster. We used EVERY inch of it. We pulled up kitchen tile, bedroom carpet and padding, bathroom shower walls, pantry walls, and a closet. We also filled the dumpster with faux stone from our fireplace, baseboards, and door trim.
Don't underestimate how much space your trash will take up. If you can't get a dumpster, have at least 4 pick trucks empty and ready to go. Demolition goes fast, and by the time the first one gets back from the dump, you will be ready to load up the 5th load.

#2 They Trash everything
Could your kitchen cabinets fit in your garage for extra storage?  Could your old flooring work in a basement room?
We were able to complete organize our garage by moving the old cabinets into the garage.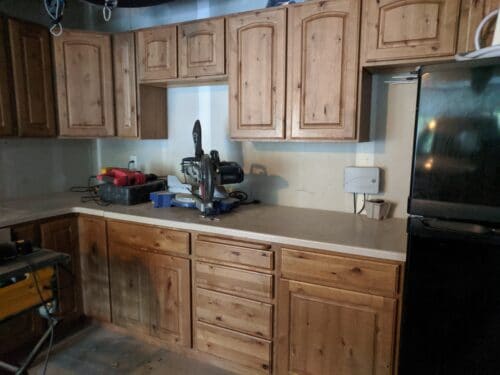 Before you trash everything, see if you could use some of it in another space.  If not, see if anyone else wants it. Sell it, if you have the time, or give it away to get rid of it in a hurry.  
We gave cabinets, mirrors, bed frames, and old toys away for free to people who were more than happy to take our old used items.  
This also helps free up space to the dump- win-win!

#1 They Forget Protection
The morning of our demo, we had 4 guys over when we started up the jackhammer to rip up the floor.    About 5 minutes later we realized we had no ear plugs for anyone but the one operating the hammer. As I ran to the nearby store, one of our helpers cut his hand while ripping out a stud.  I had no spare gloves and no first aid kit.
Stock up on earplugs, gloves, goggles (a must if you are breaking down walls above your head or anything dusty), and masks (if you want your friends to be able to breath). These aren't expensive but are priceless when you need them.
Remember these lessons and share them with your friends, with a pin!