Painted Furniture Ideas
These gifts for Dad are easy, thoughtful, and sure to bring a smile to his face on his special day.  Which is pretty amazing since Dad's are the hardest people on earth to buy for.
Everything he wants is either a) super expensive like surround sound or ATVs or b) it's completely unrealistic like a Harley or a boat, or c) he has already bought it himself, like his favorite movies or games.
Alas, Father's Day and birthdays become nearly unmanageable. Not any more! Check out these gifts Dads would love.
1.Air Sofa
Each Dad wants to relax, and they aren't picky.  They'd love to rest at the park, by the pool, while camping, in the back yard…and this compact Inflatable Sofa
 is perfect for it.  No pump is required, so set up is easy, it also comes in 7 different colors (one is a camo print!).  It even floats on water!
2.Personalized Tools.
I love this idea, especially for someone who is always losing their tools. Personalize their new or old hand tools with a burning kit.  I#1 Dad, or his personal name will add the extra touch to ensure he can keep track of his stuff.  He would love  this 40 piece wood burning kit
 himself to personalize any project he made with a "Made by Dad" phrase.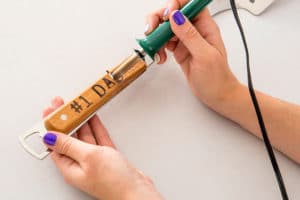 3. Gift Cards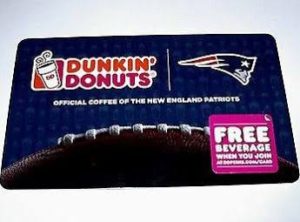 There I said it.  Hate me now I know, but gift cards are exactly what guys want.  Make them personal by getting it for his favorite donut shop, or restaurant.  A free favorite meal is a great way to a man's heart.  Dress it up with a personal card and a note that says this is for him to enjoy his lunch break a little more.  
4.Watches
I don't know what it is with watches the appeals to men so much, but they love them.  Even the men that say they don't care, love the look of a nice watch.  Watches can make you break the bank really fast, but have no fear with this american made timepiece.   I dare you to find a better watch at this price point for a Timex Weekender watch
.  Already have a watch? Doesn't matter. Many men have multiple watches that they interchange just like you do with your handbags.
5. BBQ Set
Every grill master needs an apron that can handle his BBQ skills. I love this apron idea because it is simple, masculine, and still completely unique. The possibilities are endless with personalized aprons. Throw in these awesome Pulled Pork Wolverine Claws
and some championship BBQ Seasoning set to finish it off.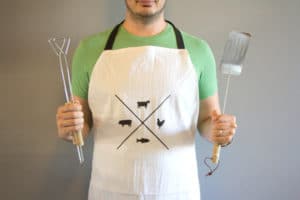 6. Funny Shirt 
Dads have so much responsibility in the family, and they need something to make them laugh.  There are so many great graphic shirts out there, here are my two favorite.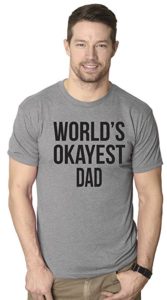 World's Okayest Dad T-Shirt
7. Knifes
Since they were 8 years old with a simple pocket knife men have loved knives.  They are not only cool and something all males instinctively like, but very useful.   I often ask to use my husband, who yes carries his with him everyday all the time.  Slacks at work, camping in the desert, he has a knife and boy is it useful.  The most popular knife on amazon is this Kershaw Ken Folding Knife
 with over 1600 review and a 5 stars rating,  this light weight steel blade is sure to make him happy.  I hope you have found gifts dad would love to have this year!