Here are 5 ideas of things that you can build with pallets. There are lots of home decor items and furniture items that can be built from pallet wood. But, here are some of the most popular things that you can do.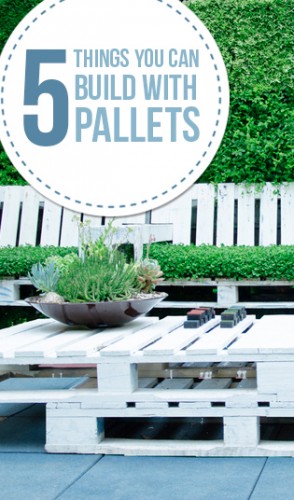 Table
From dining room tables to living room coffee tables and end tables, there are many types of tables for both indoor and outdoor use that you can make from pallet wood. Using pallet wood to make a table can give it a simple and rustic look. You can choose to finish it with oil, wax, or a polyurethane/deck sealer, and add extras, such as wheels or a glass top.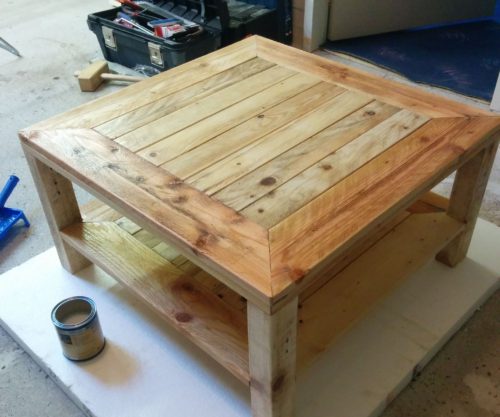 Headboard
A unique headboard made from pallet wood can add a great personal touch to a bedroom. There are limitless design options to create the look that you want. You can use a vertical or horizontal design with a natural wood wood finish or paint it to your liking. You can even add a word, message, name, or other design with paint.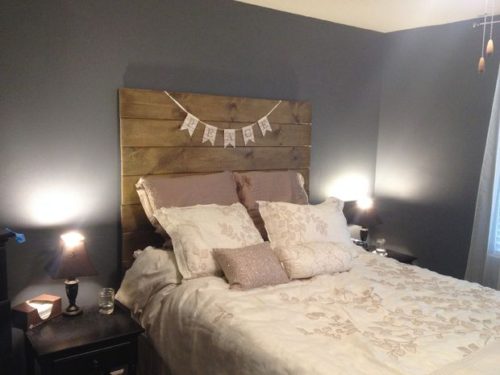 Shelves
Making shelves from pallets is probably one of the easiest projects that you can do with a pallet. It can be as simple as removing a few of the slats from the middle of the pallet on one side and hanging the pallet on the wall. There are endless size and design possibilities when making shelves with pallets, so its easy to get a custom look that is useful and appealing.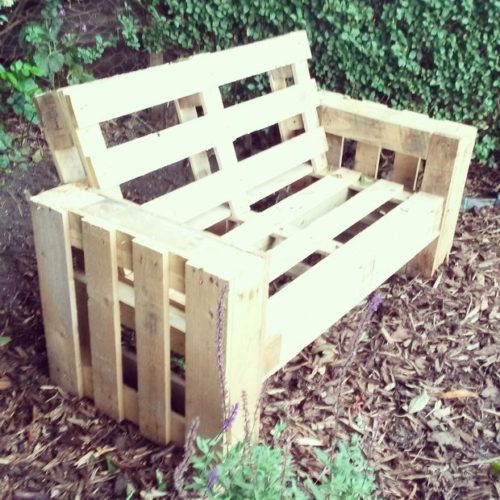 Chairs and Sofas
From outdoor sofas and chairs to indoor living room furniture, you can use pallets to create unique seating for any area of your home. You can choose to use older pallets, which can give your project a rustic look, or you can sand or paint the pallet to create the look you desire. Bright colors are great for a modern touch. Add some foam cushions and/or pillows, and you will have a comfortable, great-looking, inexpensive chair or sofa.
Beds
You can choose to make any size bed from a twin bed to a king size bed using pallets. To make the bed extra sturdy, you can use 2X4s as studs and to hold the pallets together. You can add wheels to the bed to extend the height and for it to be easy to move. Add some stain, a coat of polyurethane, and a mattress and you will have a cozy pallet bed.
Images courtesy of instructables.com