If you are still debating whether or not to paint that old dresser you have lying around or just haul it to Goodwill, here are some of the big reasons why you should take half a day to paint it.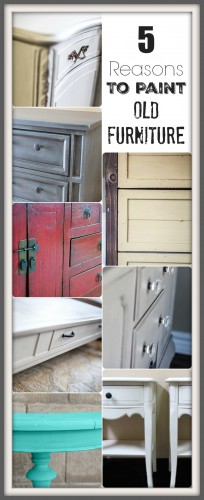 1. They don't make furniture like they used to – 50-60 years ago furniture was built to last for 50-100 years.  An IKEA dresser is $300 new, but will only last 2-5 years.  The well built dressers I can find at thrift stores I might pay $100 for, but painted, look like $1500 dressers and will last for another 50 yrs.
2. It's Trendy, But Not Permanent – Many people don't find the wood furniture look very appealing.  I know I don't.  Unless the stain is very dark, I would rather have my furniture painted and there are lots of people who feel like I do too.  Painting a piece of furniture isn't permanent.  If you decide later on down the road you want to go back to the wood look, you can always strip the paint, sand and stain.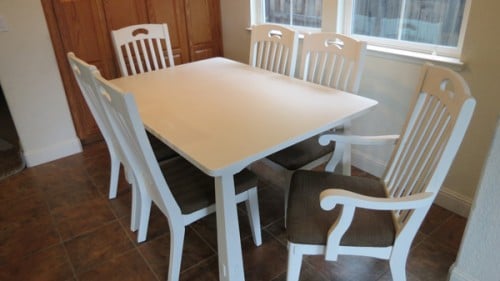 3. It's Easy – If you think it's too hard – spray, spray, spray.  Spray your primer.  Spray your paint.  Take a look at my article: Complete a Furniture Painting Project With 30 Minutes a Day
4. It Saves Money $$$ – What I see people doing sometimes is practically giving away their "useless" super sturdy piece of furniture so that they can reinvest the money in a much less sturdy and lower quality new furniture piece.  Not only will you save money on the cost of the piece you paint, but over the long run, a quality piece won't soon need to be replaced.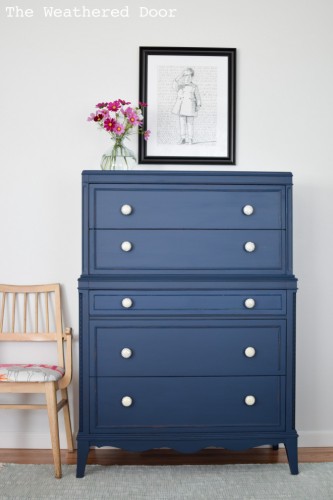 5. Furniture Painting is a Valuable Skill To Develop – Sure, you might have a few bugs to work out on the first few pieces you paint, but the ability to paint furniture is a really good skill to have, especially in an economy like we have today, it's better to make use of the quality things you have, than to always feel like you need to buy new.  Once you master the art of furniture painting, a whole world will open up for you when it comes to what kind of furniture you could have, on the cheap.