When we think about spray painting furniture, we sometimes forget about the other accessories in our home that can also easily be spray painted and make a big difference in the whole look of a room.  Some of my favorite things besides furniture to spray paint are the following: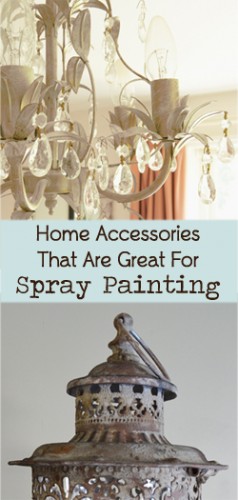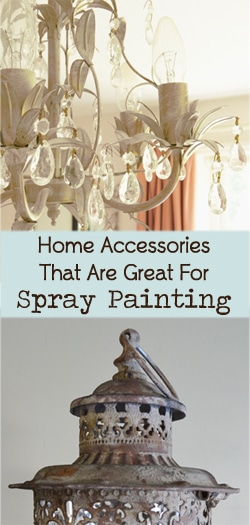 1. Lamps & Chandeliers – Lighting adds a lot to a room and if you can brighten up or makeover an old chandelier, it can change the look and feel of a whole room.  I have spray painted tall lamps and small bedside lamps and it does make a big difference.  Whether the lamp is metal or wood, you can spray it.  For metal spraying, see my tutorial about painting metal.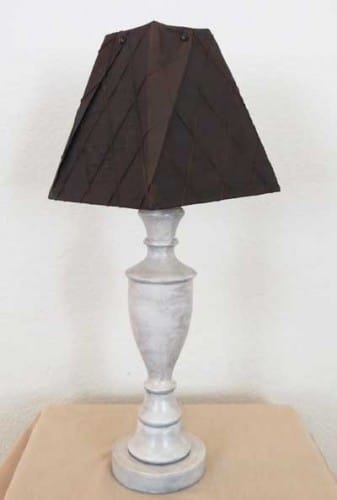 2. Bottles, Jars & Vases – If you want a super cheap way to add decor to a room with spray paint, take some old jars and even pull some bottles out of recycle bin, wash them, dry them and paint them.  There is a great article here on ways to tint and paint jars and glass.  Painting bottles and jars are great accent pieces in almost any room.
3. Hardware – You can change the color of bath faucets, doorknobs and any metal finish in the house that is looking old and tired.   Just remove the hardware or mask around it really well, then make sure to spray a good metal primer.  Then, spray your paint once the primer is fully dry.  If the paint starts to wear over time, you can always add another coat later, as long as the primer is still fully intact.  If you are spraying hardware that needs to withstand heat, make sure you use a high heat enamel paint.  You should be able to find some at your local hardware store.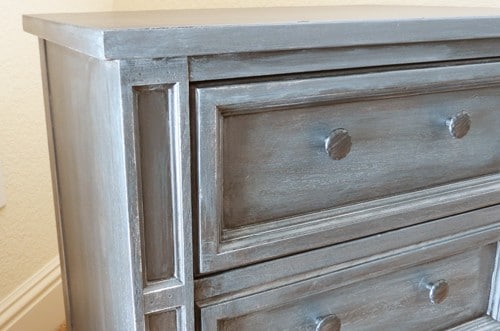 4. Baskets –  Baskets are such an easy thing to paint.  Most of the time they don't really need primer either.  Baskets absorb the paint pretty well without primer.  Painted baskets make great accents too!
5. Plastic Bins – I know in my kids bedrooms, they have some tired looking plastic bins that I keep all of their toys in that could use some freshening.  Make sure to buy spray paint that was designed to spray on plastic.  Every major hardware store usually carries a line of spray paints for plastic.