Christmas is just around the corner, and if you have a creative DIY lover in your life, we have gift ideas for you. When "flipping" or repainting furniture there are 4 tools we all need. Put them all together for a refinishing Christmas kit for a thoughtful gift.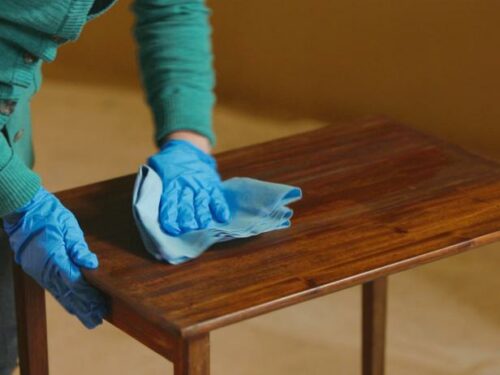 Refinishing a piece of furniture is basically a makeover without paint. Refinishing involves restoring wood to its original beauty, bringing out the look and feel of natural wood and giving furniture new life. Because you're not painting over imperfection, refinishing often takes more time and patience than a painting project. To help restore wood furniture, here are a few tools and supplies that will make your next project easier and more effective.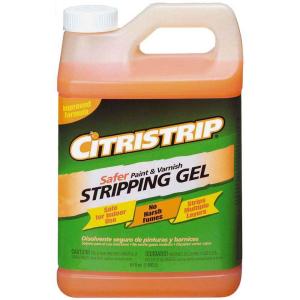 Paint Stripper. Choose a good paint stripper to remove thick coats of old paint or stain. This is often a painful and messy process, but a good product can make all the difference. (GEN – LINK TO STRIPPING PAINTED FURNITURE).  A thin, water-like stripper is helpful for pieces that need a little cleaning, but don't need a heavy thick stripping product. 
A power sander. If your project is bigger than a piece of paper, it is worth it to have a power sander. It cuts down on time, but also creates a much smoother surface than you can achieve by hand sanding. 
Good cloths. Lint-free cloths are essential for wiping up stain, or cleaning off sand dust. Old cotton t-shirts work great for this, since they have a fine texture and won't leave stroke marks. 
Pushpins.  Simple pushpins are a great way to lift small objects so you can reach the edge of what you are painting or refinishing.  For heavy objects you can use painter pyramids, these can hold up to 220lbs.  
A few other odds and ends to have on hand include painters tape, pencils, sandpaper, Sharpie markers, finishing nails, stir sticks, plastic gloves and plastic cups (solvents may seem through or melt paper products).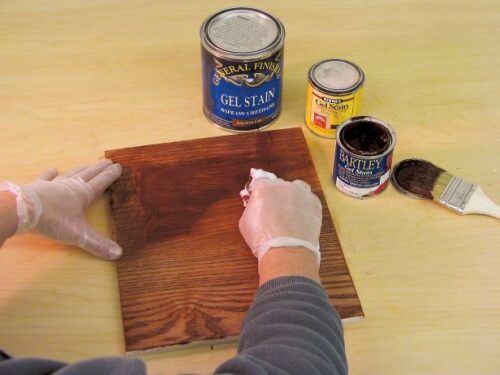 If you're the organized type, it can be helpful to write the date on the brushes, finishes, or stains. Time moves quickly, and the written date makes it easier to see when the item should be replaced.  These tools also come in quite handy if you are painting over wood, so keep them handy for when you are in the mood for color.