If you're looking for that smooth painted finish for your next DIY project, look no further. Getting a brush stroke-free finish can be difficult, but the good news is that you don't need any special tools or expensive equipment to get that glossy sheen you want.
There are three factors that determine the smoothness of your finish: prep, paint, and tools. Let's take a closer look at each factor so you understand what it takes to get a stroke-free finish.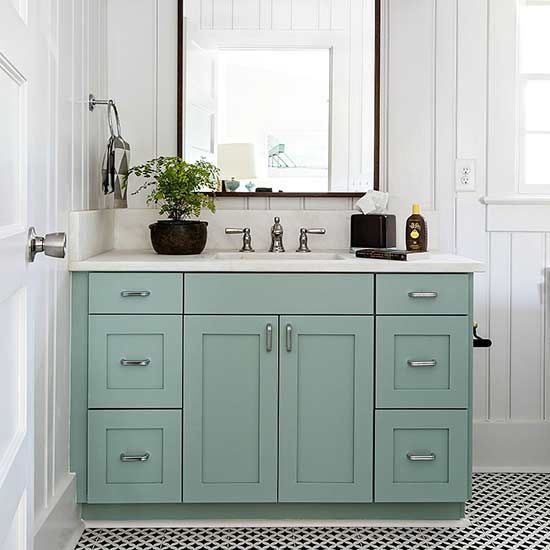 Surface prep: Before priming, sand your piece down until it feels like silk. This may take several rounds of sandpaper working from a 120 to a 240 or more. The prime with a high quality oil or water-based primer. After priming, prep again by sanding again with a 600-1500 grit paper in a high quality brand paper. Wet sanding after priming is a good way to ensure the sand paper knocks down any high spots in the paint or primer leaving a perfectly smooth surface. It may create valleys as well, but that is OK because those areas will be filled with paint.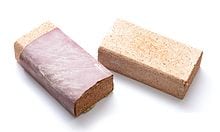 Brand of paint and primer: Discussing paint brands among friends can be a lot like discussing politics around family. However, it's a necessary discussion because your finished surface is only as good as the quality of paint you are using. Good quality paint should have "flow characteristics", meaning it should be loose and flow easily while still wet.
Fast drying paints tend to keep their ridges because they set too quickly. Slow drying paints often work better because they have time to settle down before drying completely. Personally my favorite brand is Valspar.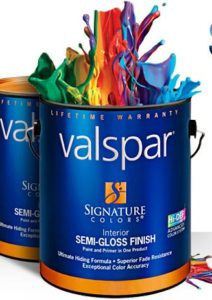 Floetrol is my secret to a smooth finish.  It is a conditioner that you add to the paint before you use it, using the directions on the back.  It allows the paint to get a beautiful flow.    Each Gallon only requires about 3 TBSP so one bottle of floetrol will last you a lifetime! You can buy some floetrol here
.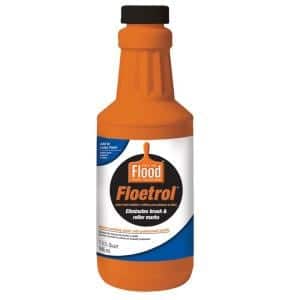 Methods and Tools: A lot of people assume you must have a paint sprayer to achieve a stroke-free finish. The truth is, you only need is a high quality paint brush. The best method is to paint carefully and consistently, in the same direction with even strokes. For large flat spots, a smooth textured roller works wonders.  
Sand between each coat and after two or three coats, you'll have a perfectly smooth finish. It takes some time, and some patience, but it is a beautiful thing when it's complete.  Wooster is a great brand and this is my favorite brush of all time
.  It has a short handle that allows you to paint from left to right, right to left. and it lasts….a long time.  For a few dollar each a good brush is a great investment.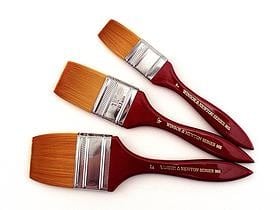 With the combination of carefully chosen products, a diligent amount of prep work, and a heavy dose of patience, you will have the perfectly smooth-as-glass finish you are looking for.