We have all seen those beautifully painted white decks that wrap around a house, giving is a southern elegance. And we all want it yesterday! But do you want that paint to chip? Do you want that paint to yellow in the sun?
Take a minute to first educate yourself, before you grab that brush and give new life to your deck. This way, your deck will not only look beautiful, but it will also last!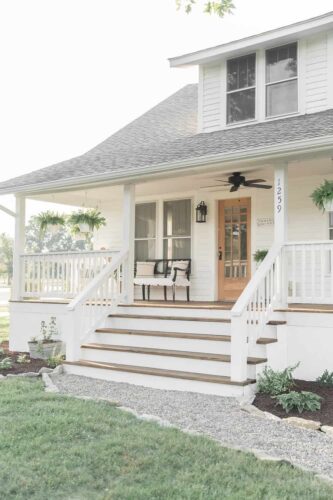 Before you paint your deck, do these 3 things:
1. Sand and Scrape –
The first and more important part before you start doing anything is to scrape any loose wood chips away and if there is material flaking off, make sure you use an electric sander to remove it all.  This will probably be the hardest part of the whole job.  Once you have finished with the sanding and scraping, make sure you clean the whole deck thoroughly.  I would start by sweeping and then actually use a damp cloth with a little white vinegar to get it even cleaner.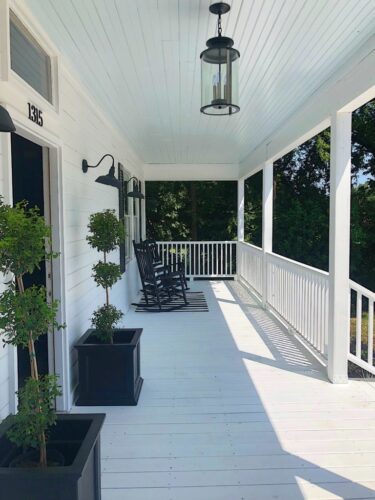 2. Mask The House –
Another important step that many people might overlook is to make sure you thoroughly mask the house with some kind of masking tape.  You don't want to take a chance of getting any paint on the outside of the house.  Touching up the paint on the outside of the house would not only be a pain, but if you can't correctly match the color you could end up with a real mess on your hands.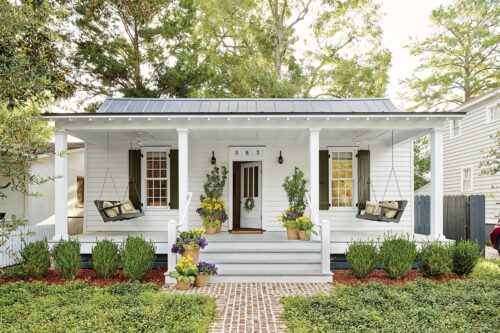 3. Use a Durable Exterior Deck Paint & Possibly a Clear Coat–
Make sure that not only are you using exterior paint, but that you are also using a paint that was meant for deck.  An exterior porch and floor paint should work just fine.  A general exterior paint might not have the durability that you would need on a deck that will take a lot of wear and tear.  Once you have completed your paint job.  Consider painting a durable exterior clear coat over the top.  However, some of the porch and floor paints are so durable that a clear coat isn't totally necessary.  Talk to the salesperson you are buying the paint from and see if they recommend adding a clear coat.  
While applying paint, use three thin coats. After you have painted your first coat, you should be able to still see through to the wood. Thin coats built up resist wear and tear more than one or two thick coats that chip easily.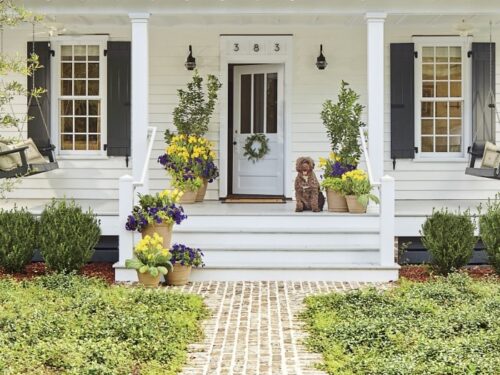 4- Think through your paint color
Yes you want a white porch, but do you want a Snowbound (Sherwin Williams) white or a Chantilly Lace (Benjamin Moore). Make sure to get paint samples and paint them around your deck, at different angles. Observe as the sun sets, and rises, what color you like best. Every white has either warm undertones or blue undertones, unless you go with a base Brilliant White, with NO TINT add to the gallon at all. I personally love the bright white, but many people enjoy a softened tone of white.
To avoid your white turning yellow, never attempt to paint over stained wood. Also, never use oil-based white paint with an oil-based top coat. These are always yellow over time. Only used water-based paints, on sanded wood. Moisture also can cause yellowing, so become OCD when applying your top coat, to really seal in the paint and protect it from moisture build-up and sun exposure. Recoat the topcoat every 2 years, or as often as the manufacture suggests.