We've researched what paint colors will be big this coming year.  This year has some fun yellows, pinks and greens.  These colors all have a brown undertone, varying in degree. Earthy neutrals with a bit of fun seems to be the theme this year.
Colors such as cream, taupe and white are classics and popular every year.  Check out how others have painted their furniture with these fun new colors.
Gray was huge in 2016 and will continue to be a main player in 2017.  Gray matches everything and so it often looks good with existing color schemes.  Gray also has a way of adding elegance to a room while blending into the atmosphere of a room.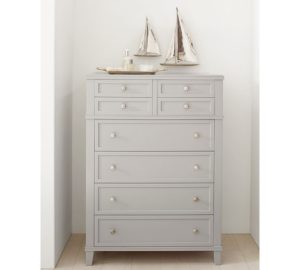 Gray works well with any kind of hardware. This light gray is beautiful with silver.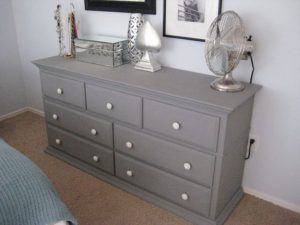 A darker medium tone gray compliments white accents.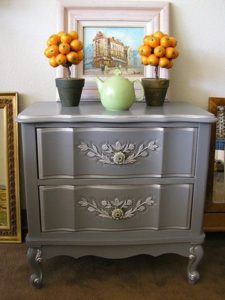 Gray with a light silver highlight also harmonizes well.  As does this rustic charcoal with gold.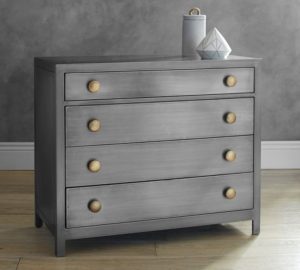 Gray wash is going to be big.  It is the same idea of white wash (diluted white paint) but with gray.  I can't wait to try this!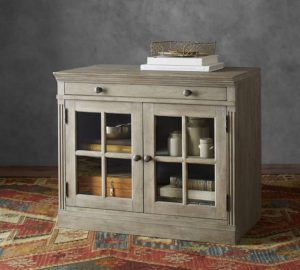 Taupe will be making a come back this year, and I couldn't be more excited!  These hues are gorgeous in any room.  This color Poised Taupe was named Behrs  #1 color for 2017.  Taupe has a natural earthy feel to it, without becoming plain.  It stands out with elegance.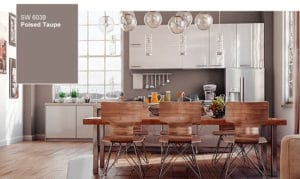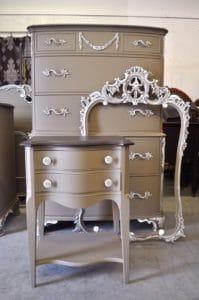 Taupe works will with silver or white accents.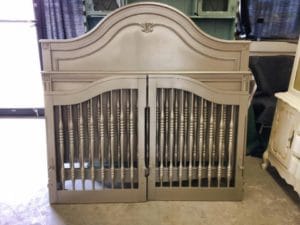 This taupe color is called brushed linen.  Gorgeous!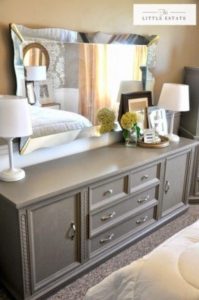 This taupe has a gray undertone, which is highlighted with the silver hardware.
Soft cream will still be popular, as it should.  Cream is a classic and will work with any other color scheme you have.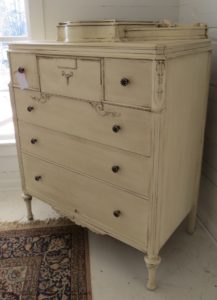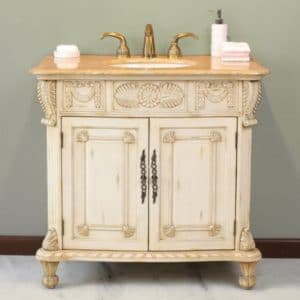 This year try Cream with a brown wax over top to bring in the popular earth tones.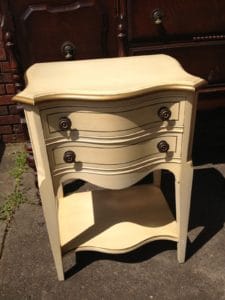 Metallic became popular in 2016 and will continue to be a major color in the coming year.  Accents of gold and silver are sure to be a classic.
This year yellow is having its turn in the spot light.  Yellows chosen this year are toned down with browns and soft hues.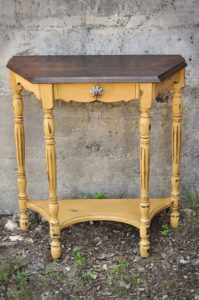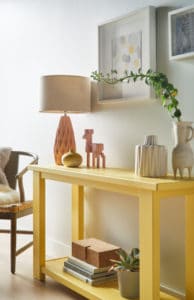 Lemon Burst from behr
Green paint colors are also making the list this year.  Again the greens will be earthy in nature and have a brown dusty hue.
Chalk paint will continue to be the choice paint to tackle this kind of earthy green.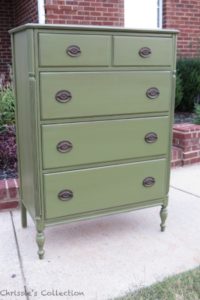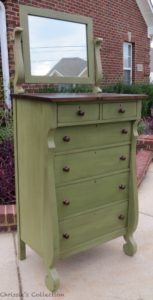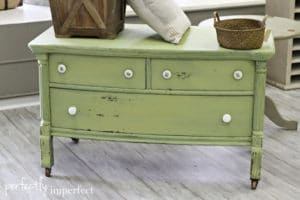 White hardware works with any color.  This green table is beautiful!
Blue greens will have a nod in their direction, as well as deep royal blues.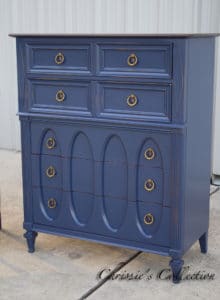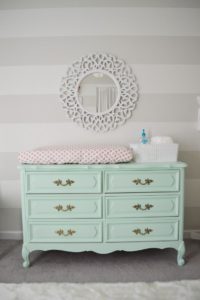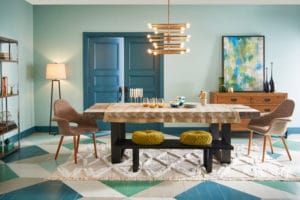 peek a blue is the wall color, and wanderlust is the door color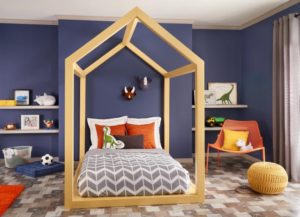 midnight show by behr
Believe it or not turquoise is headed for big things!  Turquoise accent walls, rugs, and throw pillows will be popular.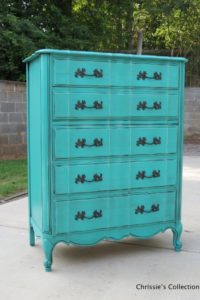 Pink paint is here!  A soft coral pink will be making its way in homes across the nation. Gold will often accompany soft pinks.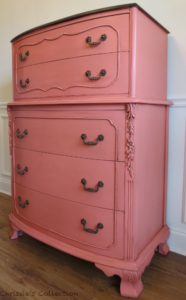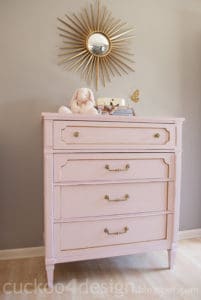 I hope these paint colors inspire you as you plan your own project this year.