Here are some of the best bar stool makeovers on the web. Great ideas of different ways to turn a "blah" bar stool into one that's an accent piece for your kitchen.  Whatever style of bar stool you currently have, there is a tutorial on how to transform it into something new here!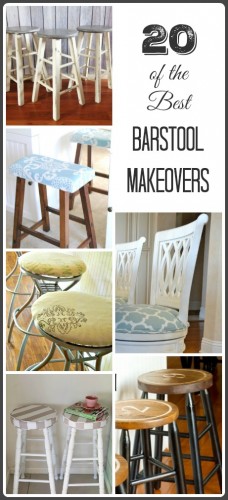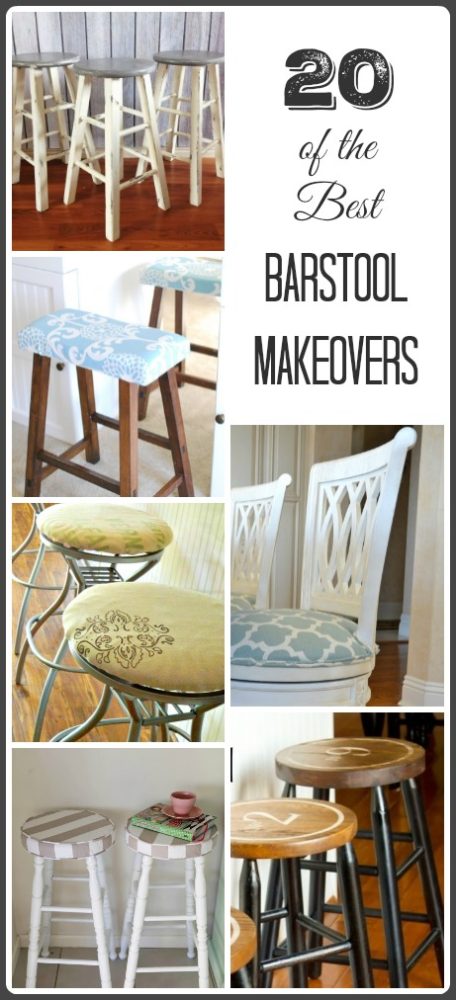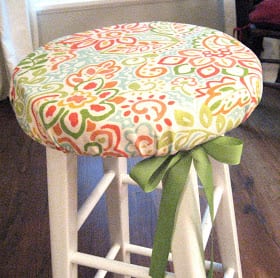 These covers are so easy you could make a set for each season and change them often.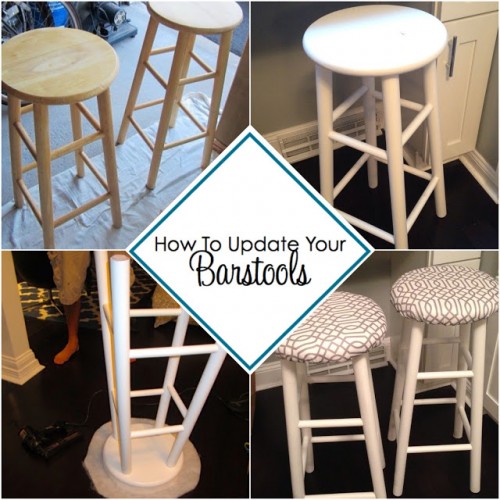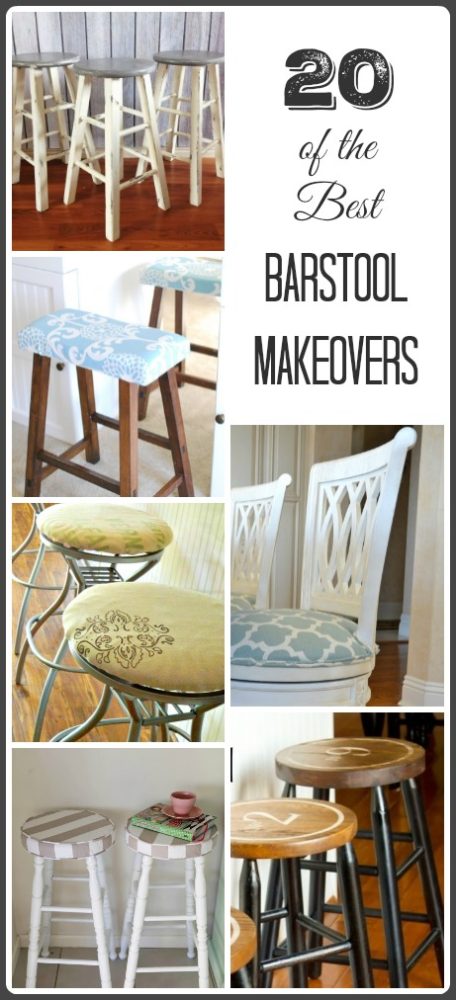 Barstool Upgrade
This bar stool makeover shows you how to paint the stools and add top cushions.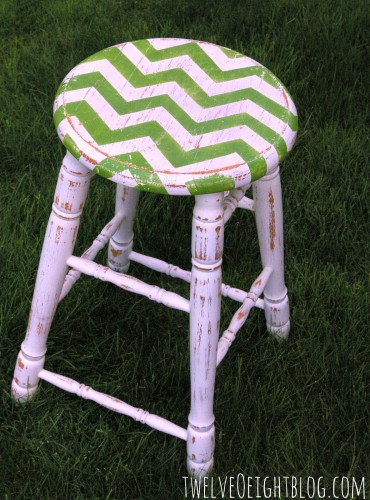 This distressed bar stool is just so cute. I love the chevron pattern on top.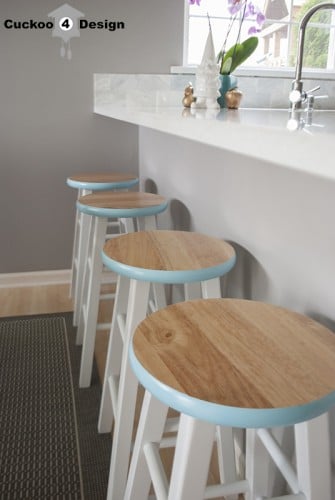 This simple approach adds just enough color without becoming distracting.
After spray painting her bar stools this owner stapled batting to the top and covered it with fabric.  If you have a staple gun, this project will be done in one hour!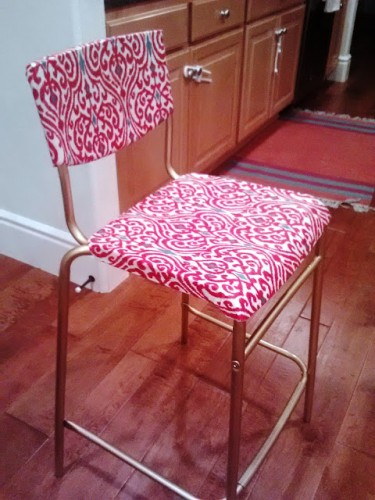 Some of us don't have the simple bar stools.  These chair stools can still be upgraded!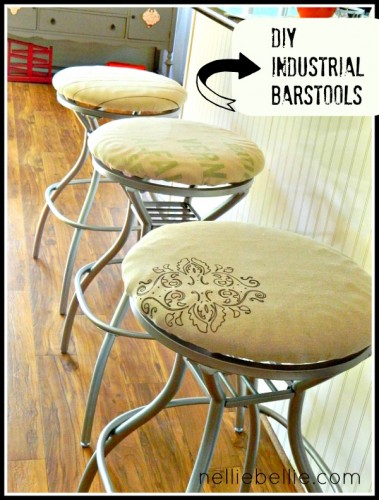 That my friends is silver spray paint. Spray paint is amazing!  This bar stool makeover also includes details on how to upholster a cushion when it isn't attached to the wood frame.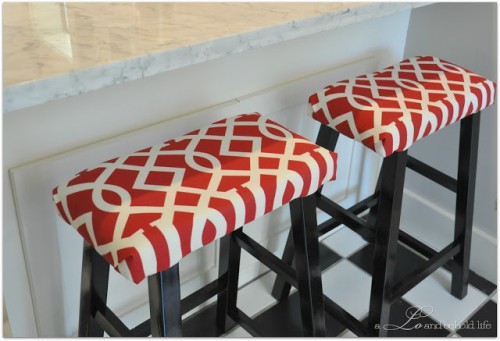 Rectangle stools need to feel pretty too!  I love the red and black look for a kitchen.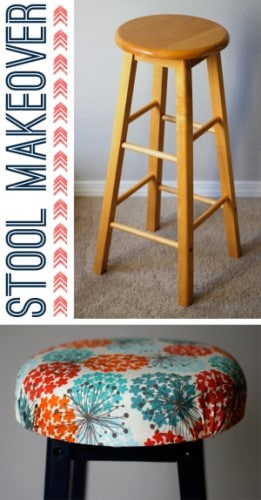 I like the thinking of this DIYer.  She added a 2″ foam seat to her stools.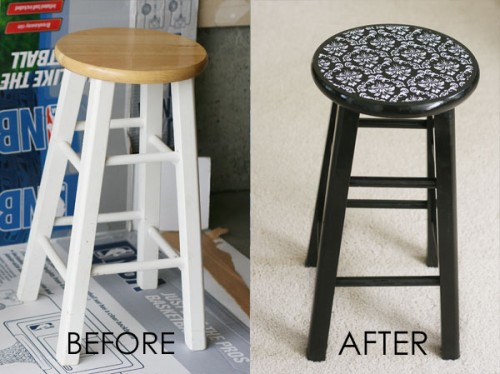 Use a painting stencil for this look.  Take an even easier route an use decorative contact paper.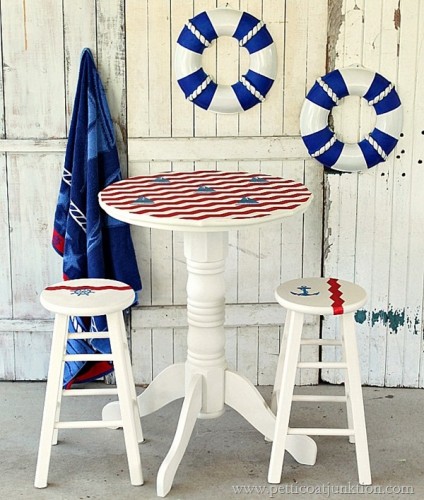 Bar stools don't have to match.  This cute set has a different look on the table and each seat.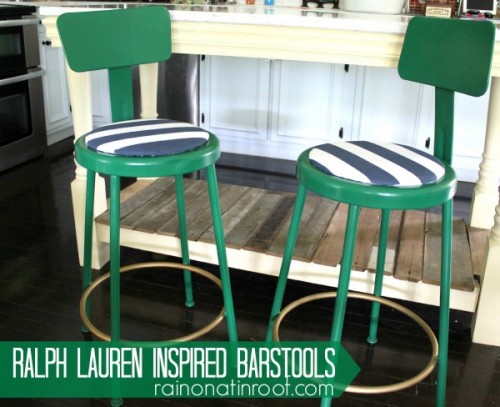 Ralph Lauren Inspired Barstool DIY
Grab your hot glue gun for this one!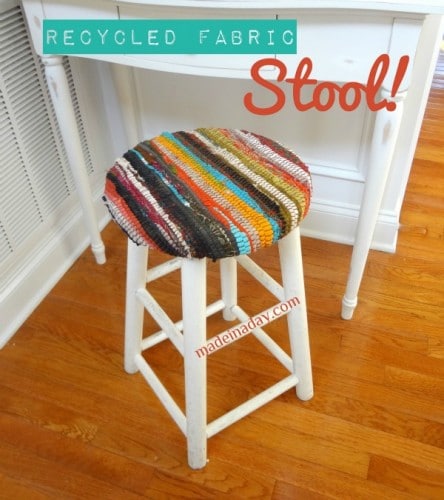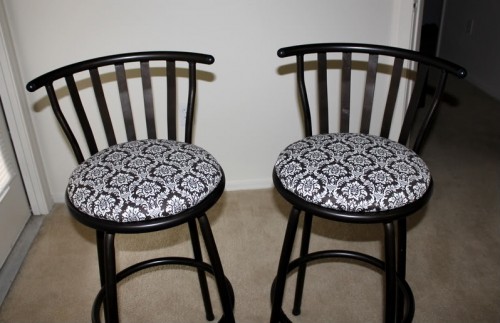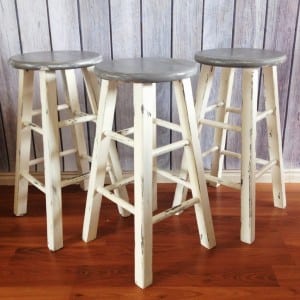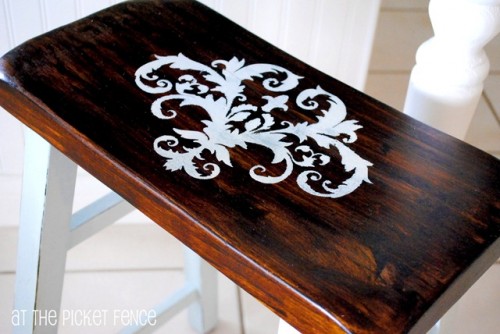 So elegant and beautiful.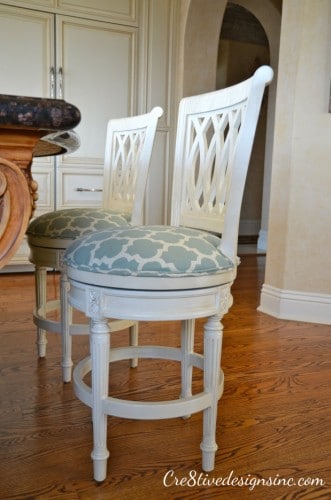 Even if you have swivel stools, we have a tutorial for you.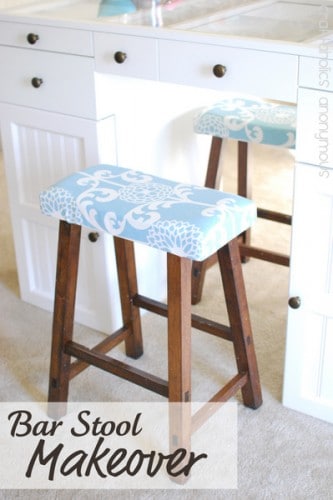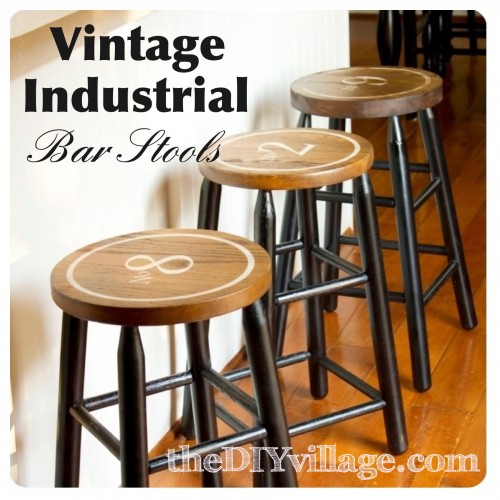 These seats are probably my favorite.  They are simple yet elegant.  Yes please!