Color comes infused with personality. Whether you choose a bright red kitchen, a robin's egg entry, or a dark grey den, it sets the mood for the room. This is never more evident than in a bedroom.
The master bedroom should be your oasis, your retreat, your own personal space where anything goes. Infuse your bedroom with the color and style you love most with these ideas, inspiration, and tips from the pros.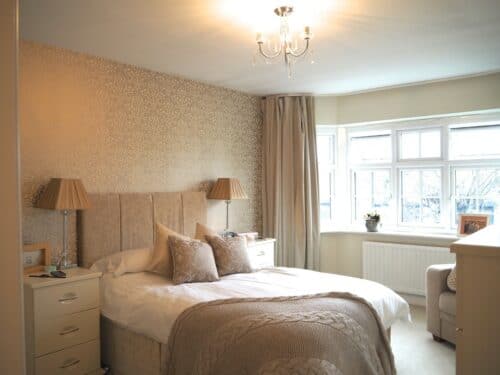 Starting with Neutral
Because bedrooms are for relaxing, neutrals are always a popular choice. They bring a clean and serene feel to the space. You can use white, cream, gray, black, or a combination to give your bedroom a neutral, tranquil, and comforting style. Neutrals also tend to give a more glamorous, luxurious look than bright colors. Anytime you're working with neutrals, be sure to add depth with shades, textures, metallics, and various textiles throughout the space.
Get some ZZZZzzzzzs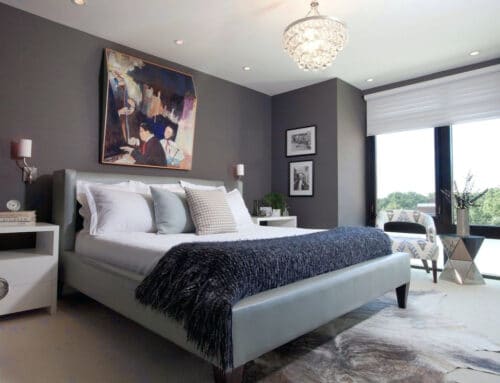 If you are having a hard time sleeping at night, a fresh coat of paint might be exactly what you need. Some paint colors are more apt at giving you that peaceful calm feeling that can whisk you off into dreamland. Dark, brown greys as well as pale grays can both help you relax in the evenings. If you want a pop of color that is still laid back, consider lavender or pale robin's egg blue. It's a beautiful accent without bringing too much energy into the space.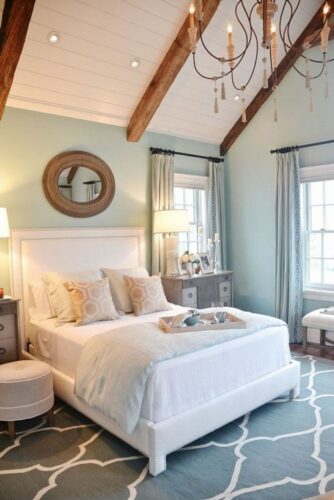 Go dark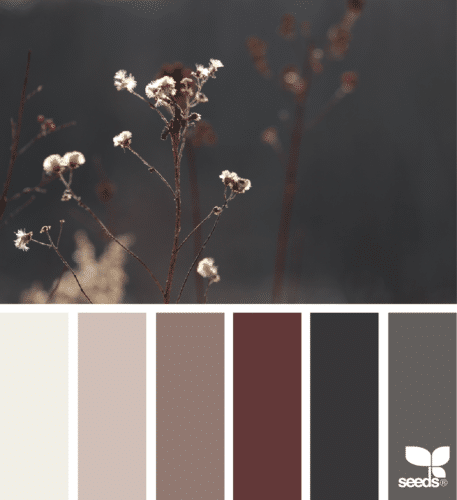 Going dark is a great way to make the master bedroom stand out, and give you a sexy scene that can be both masculine and feminine. Dark grey, navy blue, olive green, and even solid black are making a huge statement. Many people are afraid of dark colors throughout their house because dark walls are notorious for making a space look small. However, that's not always the case.
In many bedrooms, the dark wall color can actually make the walls look farther away, and the space appear bigger. The trick is to balance it with bright white bedding, window treatments, or light-colored flooring.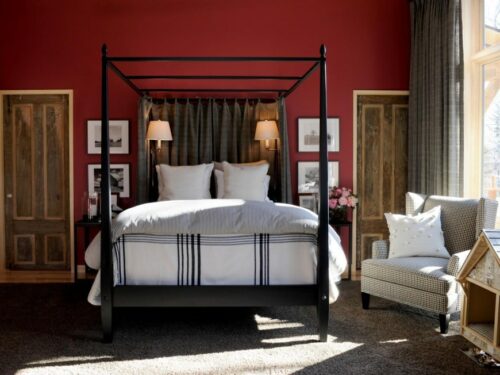 What's on trend?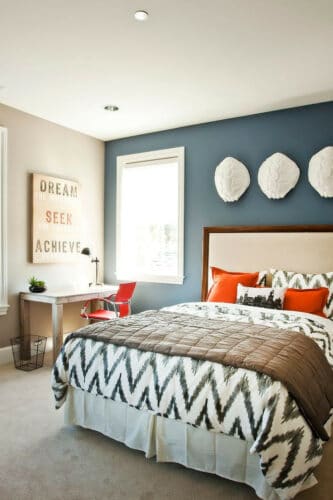 Bedrooms are no longer an afterthought. In many homes, the master bedroom is a showcase piece for the entire house. They are larger and more luxurious than ever.
Cool blues are a big master bedroom trend right now, as are blush, rose, and of course, grey. Maintaining neutrals with a pop of color is also a big bedroom trend that allows you to create an elegant space and still keep your personality evident.
Get started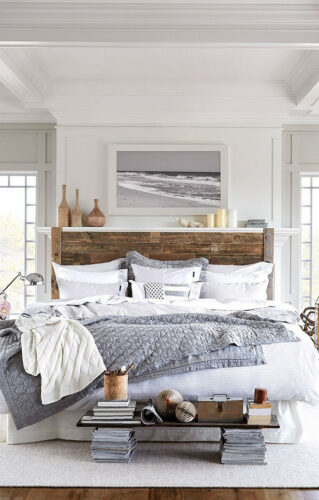 Ready to infuse your room with a little bit of color, but aren't sure how to get started? No problem! Start with creating a neutral pallet first. It's hard to decorate a room when it's already a hodgepodge of style.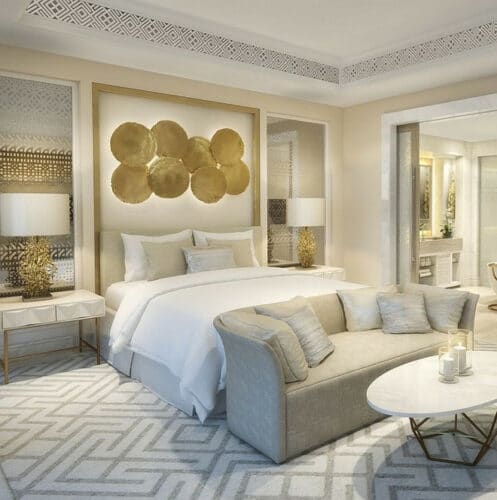 Clear everything out, and start fresh. Pick either a warm or cool base and start there with furniture and furnishings that complement that style. Once you have a soothing background to work with, start decorating by adding three things: pattern, details, and shine. These are the areas where you can add in color and texture.
Start with throw pillows, rugs, or layered patterned sheets. Add details like window treatments, metallic surfaces, flowers or greenery. As you do, add touches of color throughout your space. Artwork can be a great way to add in style and color.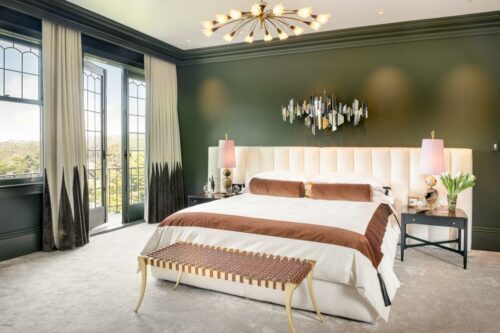 You are well on your way to a colorful, blissful oasis.