Antiquing furniture is one of the most popular ways to paint furniture.  Antiquing can be called, distressing, or aging.  The idea behind this popular look is to make your furniture look older, unique and therefore more valued.   If you have a general piece of furniture and want to make it look like an old family heirloom, or give it a more unique character, look no further.
Here is a collection of tutorials to help you.  Many tutorials use sandpapers and other materials to distress, and use wax or glaze to emphasis intricate designs.  It all matters on personal preference to make sure to study the photos of the finished project to find the right one for you.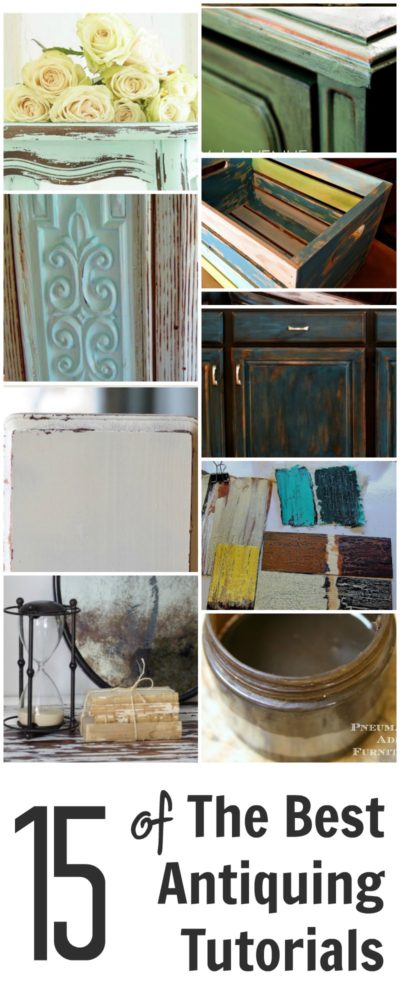 Dry Brushing
This technique is one of the easiest antiquing techniques.  Grab any kind of paint (laytex or oil) and simply paint with a dry brush.  Without adding water your paint will instantly achieve a distressed look.  Use a paper towel to dilute any thick paint immediately.  Make it as dark or as light as you want.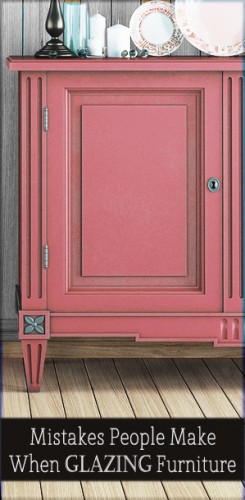 Mistakes People Make when Glazing Furniture
Read this article before you start your project to avoid any major mistakes.  Make sure you do a test run in the back of your piece to make sure you love the look.
  Wax can be tinted to any color with oil paint or stain. This allows you to go as dark or as light as you'd like.  Was is applied once you  have already painted your piece with laytex paint.   This DIYer also sanded down her edges before waxing.  With a clean rag, wax is rubbed onto the wood.   That is it!  Was darkens with time so let it dry for at least 3 hours before applying a second coat.   Was will get stuck in the grooves allowing the furniture to deepen its overall color.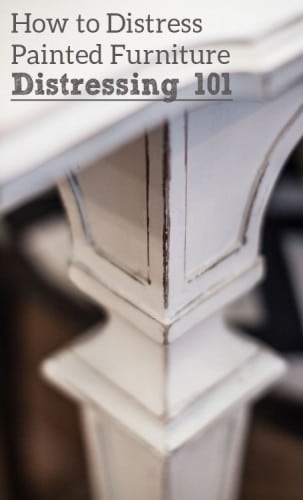 How to Distress Painted Furniture
Here is a great link on information as to what sandpaper to use, and how to fix mistakes.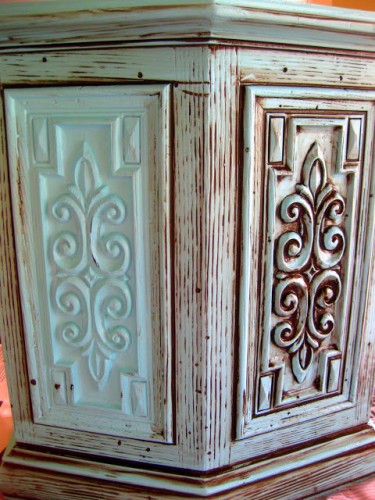 DIY Glazing and Antique Furniture
The left side of this has not been glazed.  The right side has.  Glaze can come in all colors, including white (which looks good on dark furniture).  Glaze is water based and can be tinted any color you'd like with laytex paint.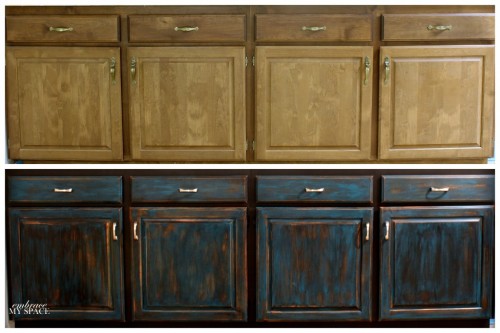 These cabinets were painted black, then given a dry brush teal coat.   The cabinets were then distressed with sanding and waxed to bring out the grain of the wood.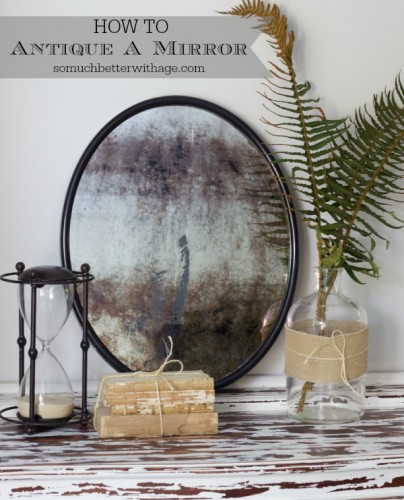 You aren't limited to just wood when antiquing furniture. Learn how to distress a mirror.

I love green and so does 36th Avenue.  After she painted her green table, she used Valspar Antiquing glaze to bring out  the woodwork on this table.  It looks beautiful!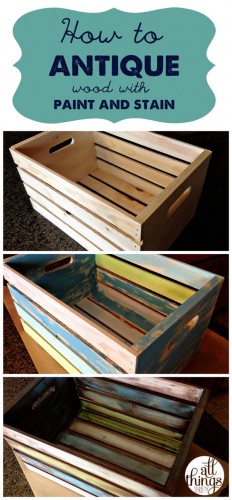 3 Ways to get an Antiqued Look When Painting Furniture
This DIYer used stain instead of glaze or wax to add some natural tones to her crate.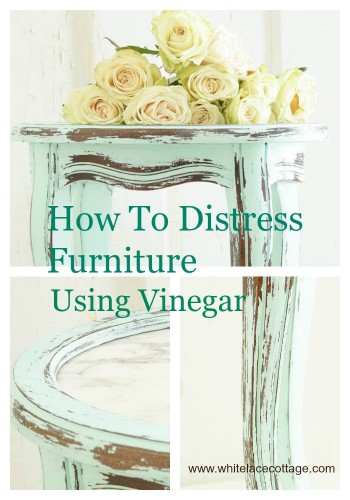 How to Distress Furniture with Vinegar
Like the title says, Vinegar can be used to rub away paint giving a more bold distressed piece.
How to Paint, Distress and Antique
White or any light color works best when distressing.  This warm hutch looks so beautiful compared to the before picture!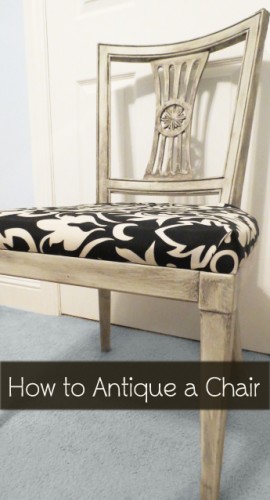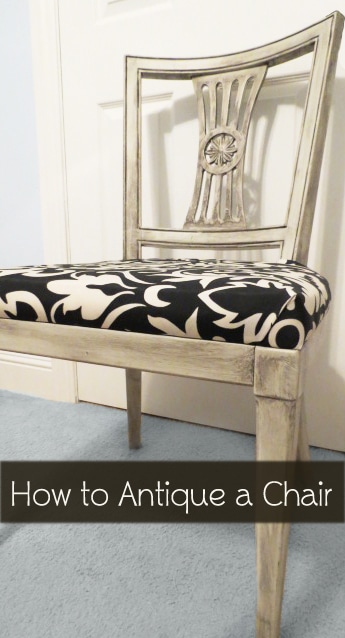 How to Antique a Chair With Glaze
Chairs can be antiqued too!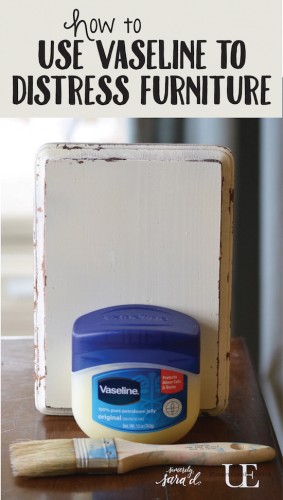 How to Use Vaseline to Distress Furniture
Vaseline like vinegar can also gently pull away paint.  This is a simple way of adding antiquing furniture.