Last year I took down my Christmas décor on the 26th of December. Don't get me wrong, I absolutely love Christmas and holiday décor, I like to put it up early and enjoy it throughout the holidays, but when it's done it's done. Once Christmas is over, I want to clear out Santa and glitter and enjoy a little simplicity for the new year. Winter décor can be tricky because while I don't want Christmas up anymore I also don't really want my walls to be completely bare and my shelves to be empty. Here are some of my favorite winter décor ideas that embrace the season and bring beautiful simplicity to your space.
1. Just because you took down your Christmas lights and inflatable Santa doesn't mean your porch has to be bare. This tutorial from House of Hawthornes shows you how to make winter porch pots that bring a little color to your front porch.
2. I love this oversized sign, from hymnsandverses.com it's one of my favorites. The symmetrical hurricane jars with simple white candles bring a finished look.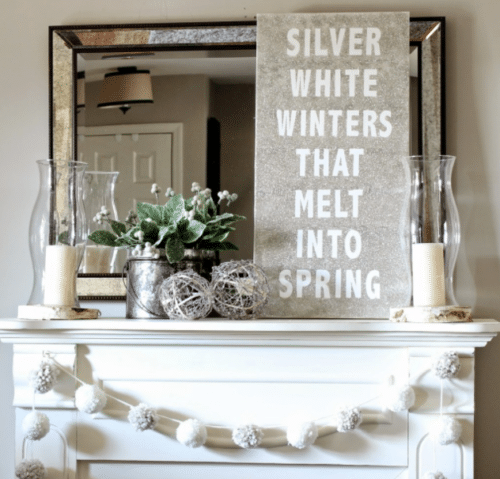 3. 2022 will continue with past years in being HUGE with nature. Anything with pinecones, wood, warm greens, will all be trending this coming year. Etsy is a great place to get trendy wooden frames with simple sayings. I love how the wooden frames are layered to create depth and warmth.
4. Often our kitchens can look bleak and empty after Christmas is put away. Add a fun tier in your kitchen that you can change with the seasons. This adorable etsy set by LacyBelles illustrates how to achieve a beautiful display featuring the black and white checked pieces, which continue to be popular in the coming year.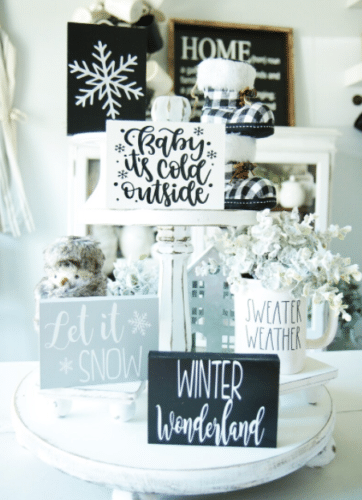 5.. Evergreen branches are always a good option for bringing color into your winter décor. Simple mason jars and leftover branches are easy and beautiful.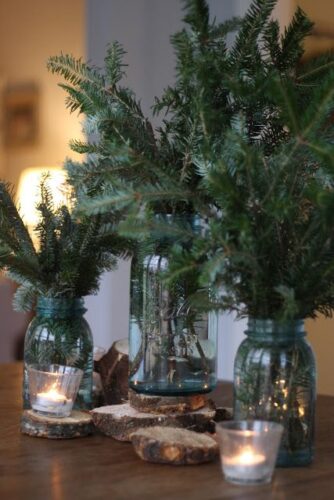 6. I love the bright and neutral pallet of this shelf display. Natural wood elements, bright white, and a touch of metallic is picture-perfect.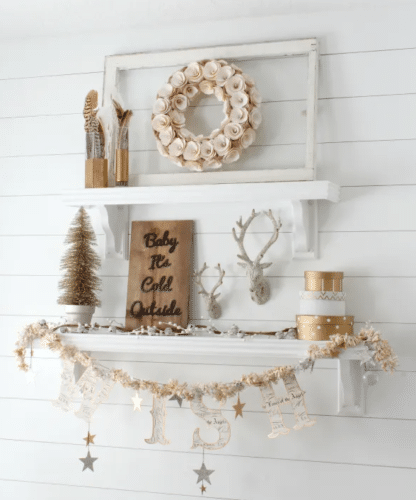 7. Less is more and bigger is better for winter décor. This mantel only contains three elements: lights, green, and oversized letters but it works perfectly.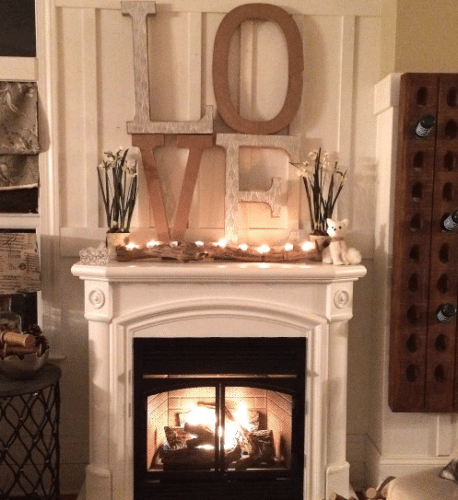 8. Snowflakes are also a great element to bring into your winter décor. These snowflakes over the mantel are simple and beautiful. Worthing Court paired them perfectly with natural boughs and black and white accents.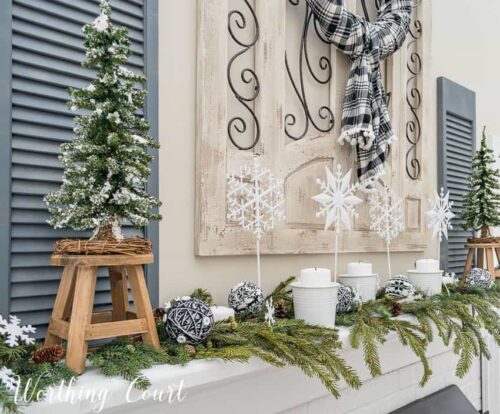 9. I love the grey accents for winter table décor. This setup is one of my favorites with muted tones and elegant style, it's perfect for a winter lunch.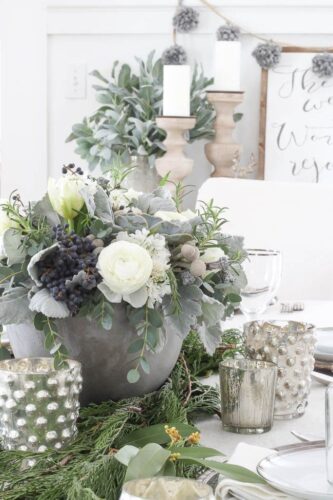 10. These soft pompoms made into a fluffy garland are a great way to add the perfect cozy texture to winter décor. Hang them along a window or mantel for a warm touch.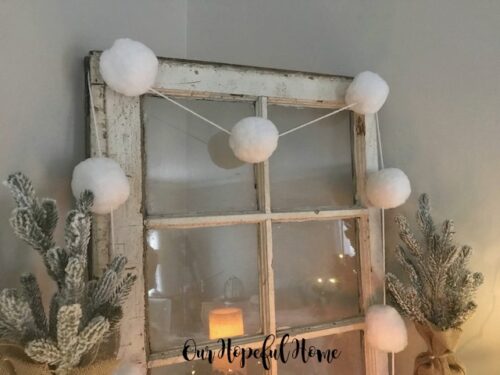 11. Find new ways to use old things, like covering a lamp in a sweater. I love this genius idea because it brings that cozy cable texture into your décor in an unexpected way.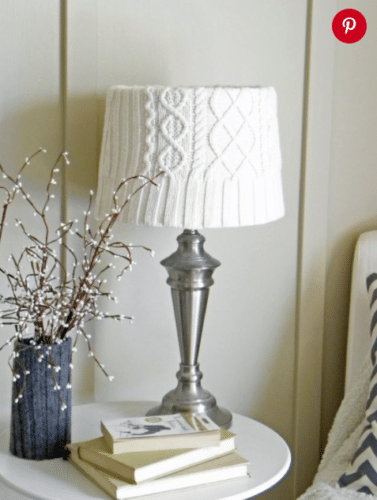 12. This farmhouse display has my heart. The white homes are simple and beautiful! This is definitely on my list to make. I love the natural simple wreaths above that bring the whole scene together.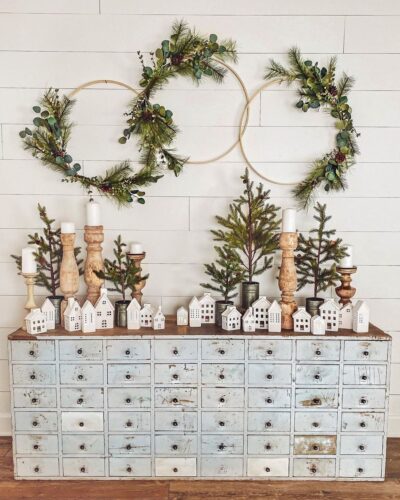 13. Hot Chocolate isn't just for Christmas. This set even gives a nod to the upcoming holiday of Valentine's Day, with the red accents. Doesn't this belong somewhere in your kitchen?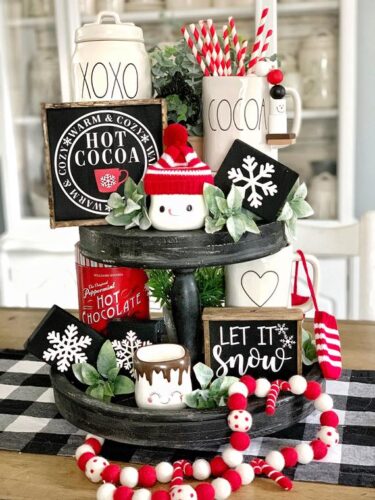 I hope these ideas sparked some creativity in your DIY home decor planning for the new year!  
Love these ideas? Share them with your friends with these pins!