Countertops are expensive to replace.  Did you know you can paint them?  Here are 12 tutorials to help you transform your old counter top into something beautiful.  Countertops get a lot of wear and tear so make sure you follow all the instructions so that it is durable as well and beautiful.  Most of these projects will cost you $50-$100 in supplies and take 2-3 days.
Painting Counters with Chalk Paint
For a dull stone like finish use chalk paint like this houseowner did.  A recipe to make your own chalk paint can be found here:  DIY Furniture Paint Recipe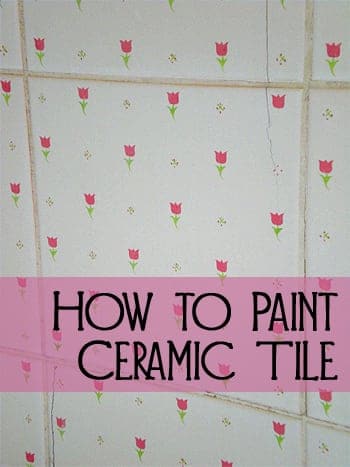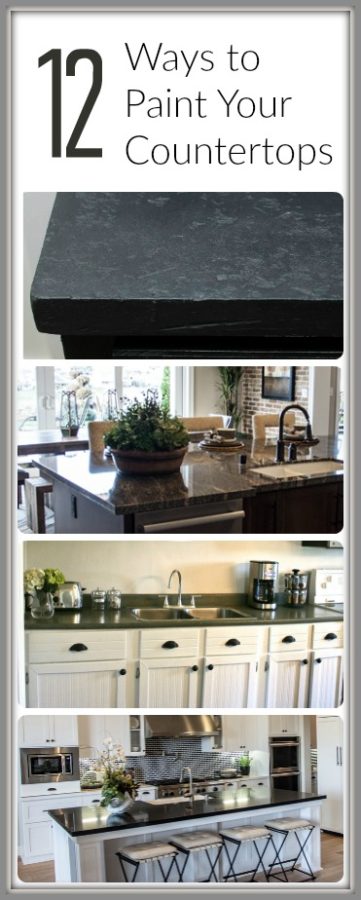 DIY Painting Ceramic Tile
Painting your tiles requires you to clean and sand them down. Prime it and then paint.  You can even paint the grout if you want a contrasting color.  Urethane is used to protect the paint from ever coming off.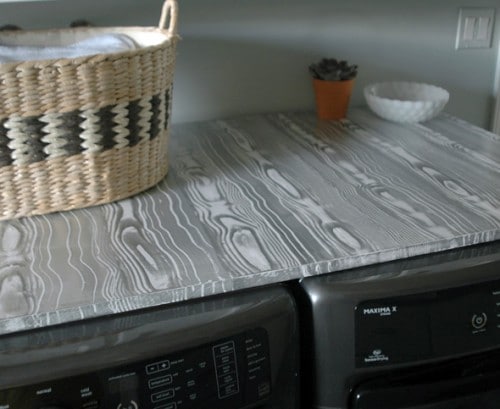 You can paint counter tops with a texture of wood or any other pattern using a wood grain rocker.  These can be found online or at your local hardware store.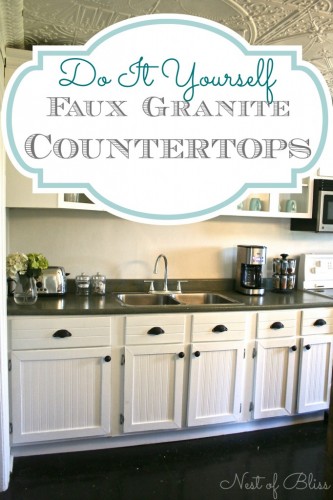 After cleaning, sanding and priming this homeowner created a faux granite look using spray paint.
Spray paint comes in all textures and colors now.  I can't believe how easy this project was.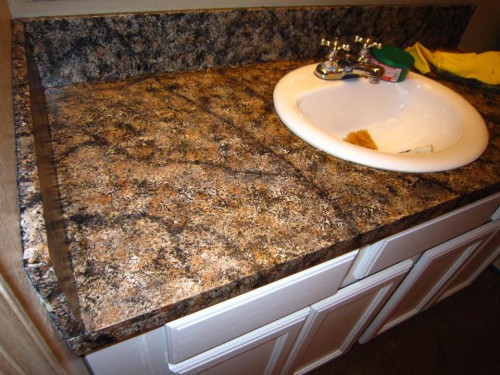 See those back splashes?  They are wood painted to look like granite rock!
Using a sponge and acrylic paints ($1 each) she created this counter top.  If you aren't artistically inclined, do several test runs on paper first to learn how you achieve the look you want.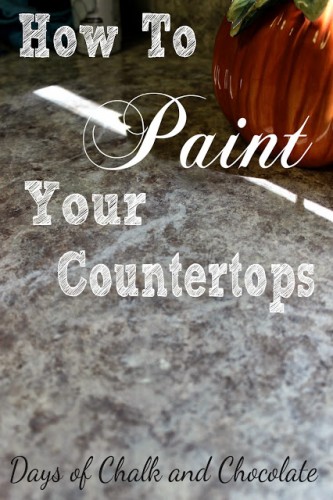 This is a second example of how to use a sponge and acrylic paints to make a faux stone counter top.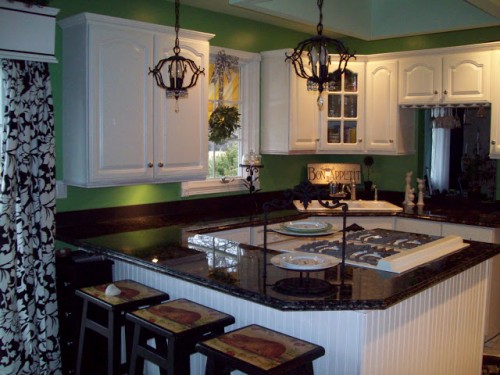 To acheive this look, this homeowner painted her counter top black, then used silver spray paint to sponge in some texture. She went one further and sprinkled fine silver glitter all over her surface.  With a sponge she dabbed and perfected her look.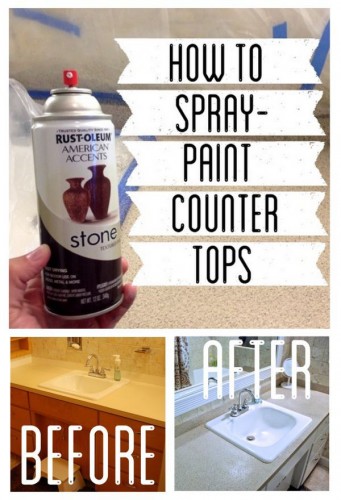 Another great example of why we DIYers love spray paint.  It makes your job of painting so much easier!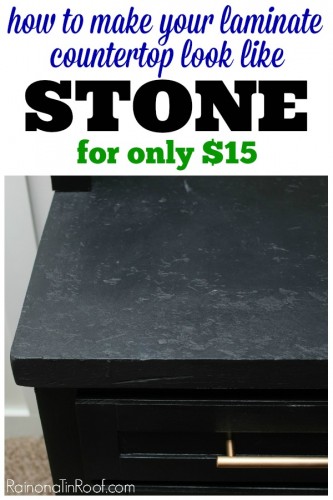 This DIYer took off her existing laminate with a drywall knife and a pry bar.  She then painted the rough wood underneath with black chalkboard paint. After sanding it down a bit it was sealed and now she has a black textured "stone" counter top.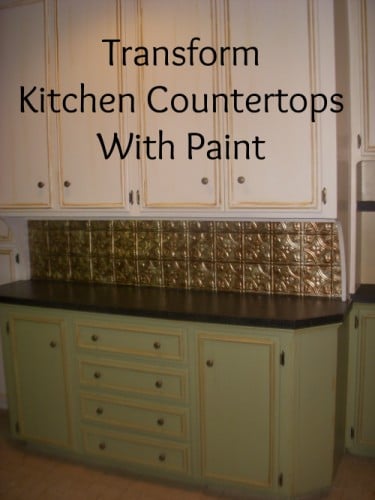 Transform Kitchen Countertops with Paint
This DIYer took the easy route with texturized spray paint.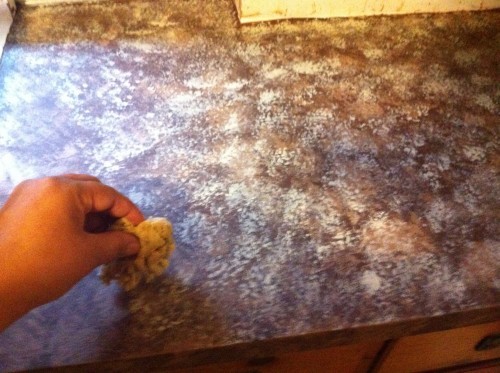 Sponging it with acrylic paints made this counter top upgrade.
If you don't like your counter tops, and want to save money, consider painting them like these DIYers.  To paint counter tops you really only need paint and patience.