Christmas is not one day, it's an entire season. It brings with it new scents, new sounds, and new sprinklings of the season around the home.  
Here are a few ideas for Christmas decor ideas that are unique, beautiful, and might bring a little extra cheer to your holiday.  I love the big décor like trees and wreaths and garland, but I also love the small touches that bring everything together.  
     So much of Christmas involves the table.  Decorate a regularly plain table with a Christmas centerpiece.  This Three Tiered Metal Galvanized Tray
  is a beautiful home accent any time of the year, but overstuffed with Christmas items makes this piece a standout centerpiece.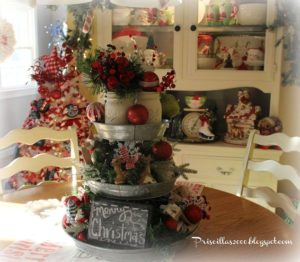 Lighting is one of my favorite Christmas decor ideas. Notice how there are no overhead lights on in this picture, it's just twinkle lights from the garland, a lamp, and the tree.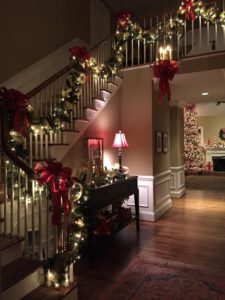 Candles are one of the most important elements of a cozy Christmas. I love the simplicity of this idea with just a cake platter, ivory candles, and a wrapped berry garland.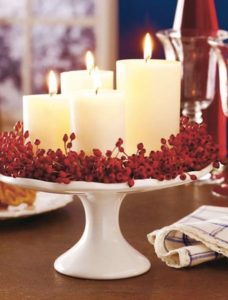 I love everything about this corner. The skis, the books, the plaid, the lights, I love am obsessed with creating a woodland corner in my home this year.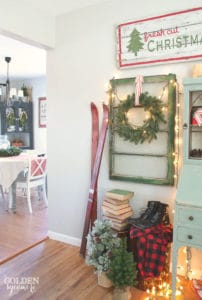 Photo courtesy of: The Golden Sycamore
    Don't toss your hanging plants just yet! You can simply replace the hanging flower pots with boughs and pinecones and ornaments for a completely unique look.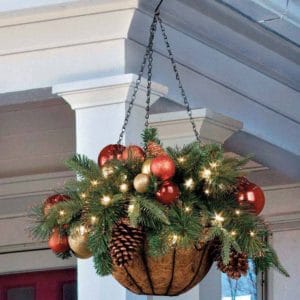 I love the tiny touches, like a mini wreath hanging on a white lamp base. Pure perfection.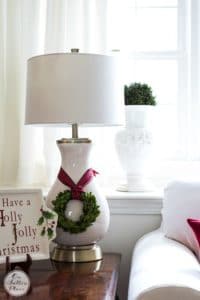 Photo Courtesy of: onsuttonplace.com


    Stairs don't have to be limited to garland. Giant letters on the staircase is a great alternative to traditional staircase garland.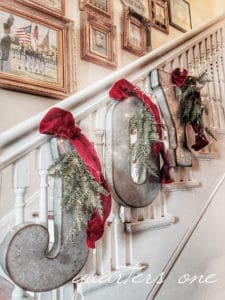 Photo Courtesy of quarters1.blogspot
    Did you know you could plant spruce seedlings and grow your own tiny trees? I didn't but I can't wait to try!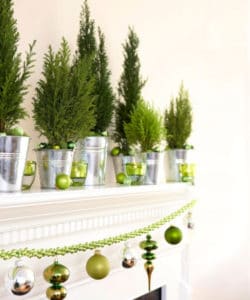 Honestly, one of the best parts of Christmas is the candy conveniently matches your home décor. This is one of the cutest, easiest (and tastiest) centerpieces I've seen yet!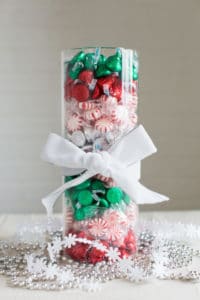 Photo source
 No need for a mantel, you can hang your stockings anywhere with this adorable pallet craft.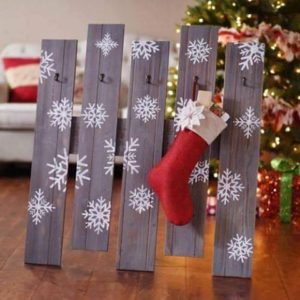 Tutorial for Pallet Craft
Do you need more Christmas decor ideas?  Check out these articles: 15 Stunning Christmas Mantel Decor Ideas or 10 Amazing DIY Christmas Craft Ideas.