Fall is here!  I love everything from the crispy leaves to the pumpkin everything flavor.  Kids are in school, which gives me more time, and so I am diving into new fall decor.  I needed some new decorations and compiled a list of easy DIY ideas you could use in your home this year!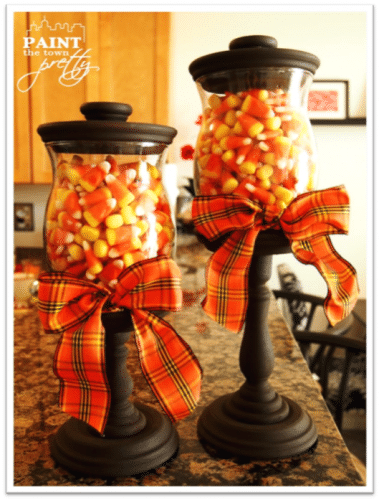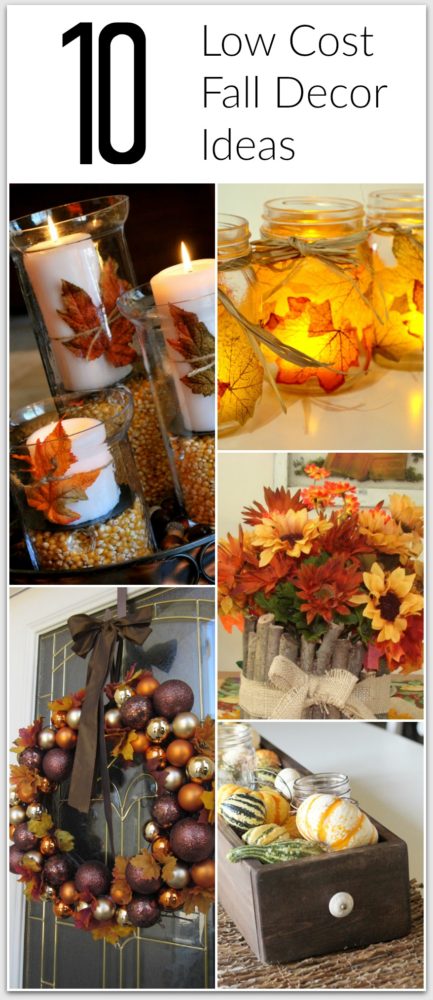 Candy Corn Jars
 These candy jars are a perfect kitchen decor.  Like the hurricane candles you can switch out the candy and bow to match any sort of season. These are so simple to make using spray paint and candle sticks.  
Faux Books
With the beginning of school, nothing says fall like a nice stack of books.  I just made some of these today.  If you like white, rip off the covers and spine of unwanted books, or paint the covers with a matte paint.  Tie with a simple string.  I wanted to keep my books intact, so I covered them with butcher paper and plan to top them off with a cute pumpkin resting on my stack.  You can use scrapbook paper, wrapping paper, customize it to your style!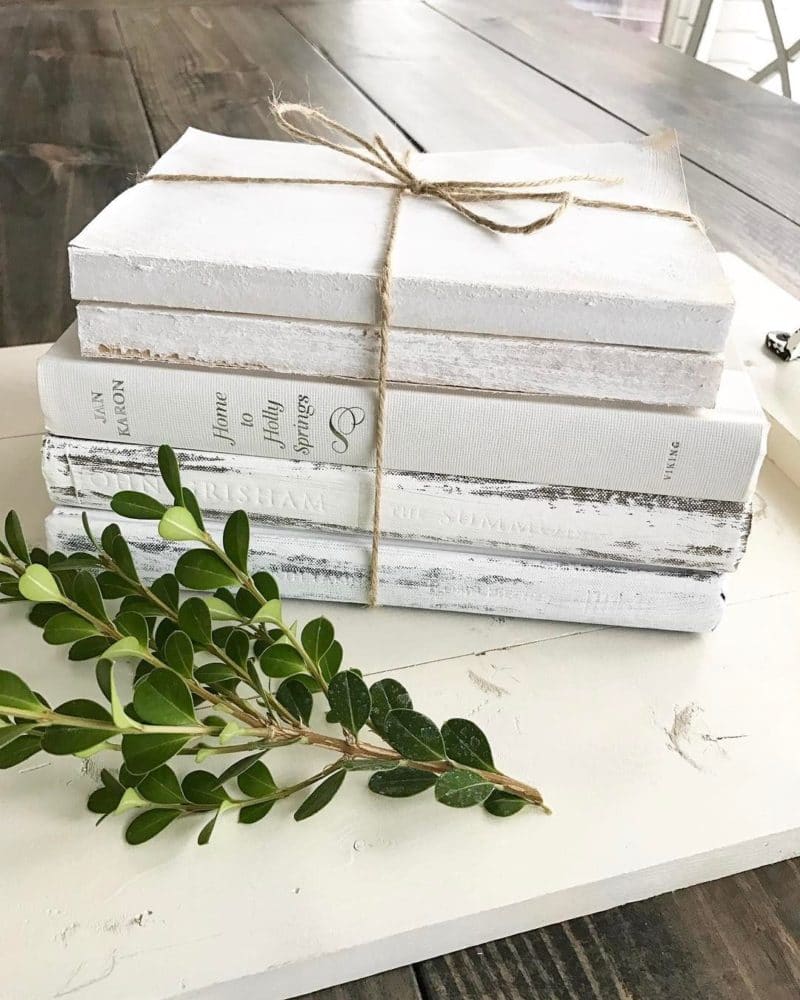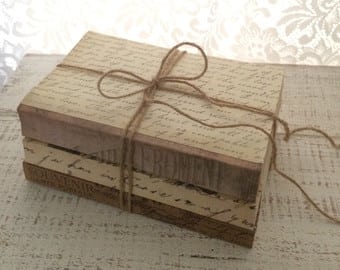 Fall Bunting
I love these adorable buntings!  anything with burlap helps with a farmhouse look.  If you want more energy and excitement to use scrapbook paper.  Either way, it adds some warmth to that fireplace or shelf with very little effort. Did I mention this cost less than $1 to make- sign me up!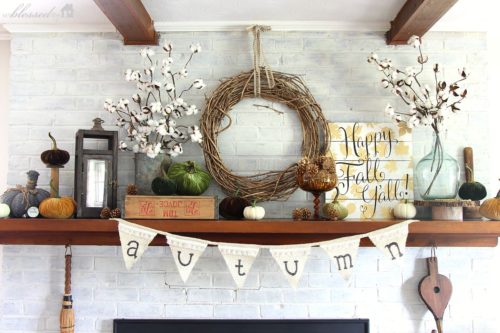 Plaid Throw
Everything that is wonderful about fall is the warmth of a home.  The cool air outside makes us beg to sit down and read a good book, or grab a board game and play with the family.  Soft throw pillows and a throw blanket are great additions to any family room.  Store them on a blanket ladder, a tin bucket near the fireplace, or a wood basket near a table.  You can find these at the walmart, and if you are particular on the color Amazon has dozens within $15.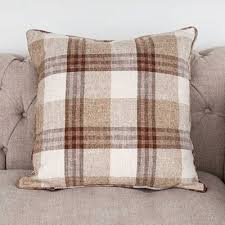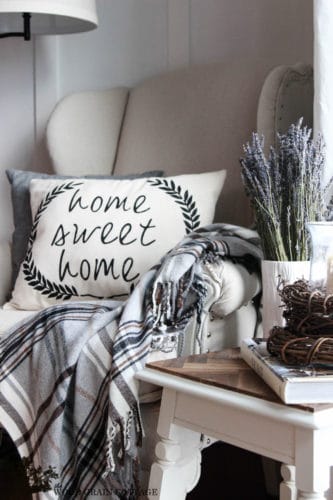 Pumpkins
I can't believe i got this far without mentioning pumpkins already.  Pumpkins are a musth- bright orange, classy gold, farmhouse green and blues, or cottage white- they are adorable and create smiles.  Put them on top of candlesticks, in baskets, flower pots, or on your porch.  They add depth and a great texture to any existing decor.  Make sure to add a variety of sizes, with a few leaves, acorns or pinecones to break them up.  Here are some of my favorite pumpkin arrangements.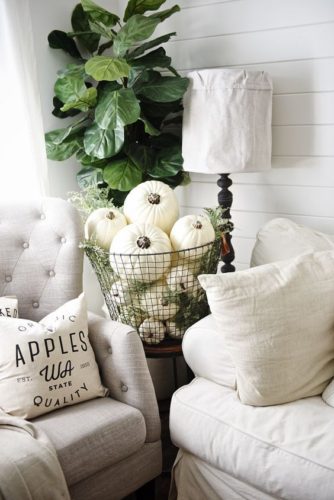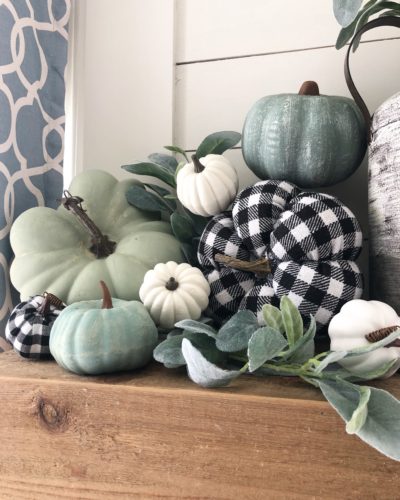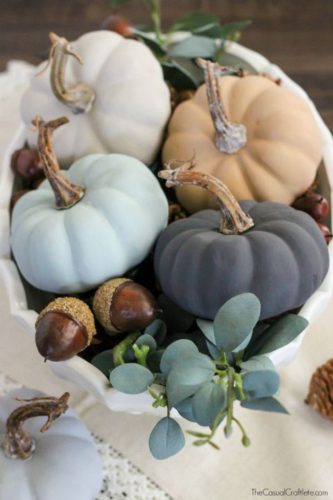 Candles
Candles are an easy go to in the fall.  Add corn, or split peas with a candle and boom- you have color, texture, and height all in one.  These are also great decoration that can be switched up for each season.  At Christmas time switch the leaves and corn for peppermints and candy canes, in the spring time use jelly beans.  You get the idea!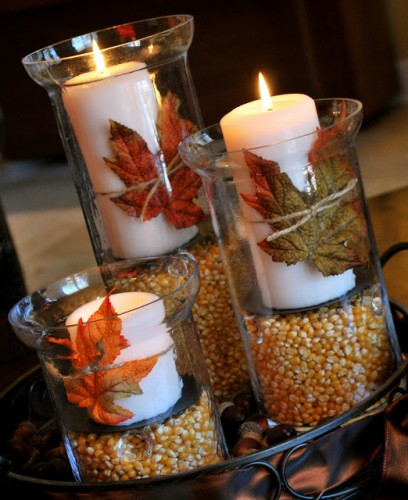 Plastic pumpkins
Spend 1$ on a plastic bucket, and $2 on spray paint.  This is so cheap it's crazy!

Wreaths
I can't wait to make one of these fall wreaths, but first I have to decide. But what- don't limit yourself to the front door.  Add wreaths behind shelves, tables and mantels to add layers to your decor!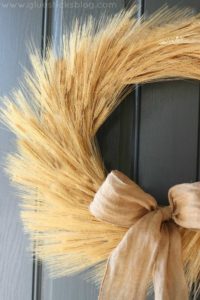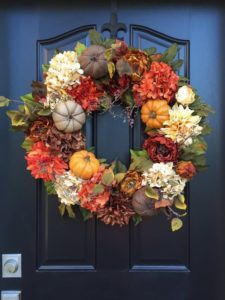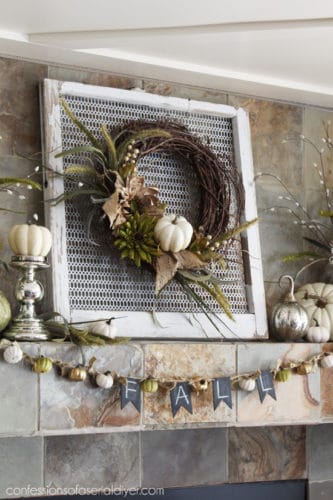 Wheat
Wheat is a great element to add to your home. It brings warmth with its honey color, and flow with its natural shape.  Put it in a jar or vase, or make a fancy pumpkin planter.  It all looks beautiful.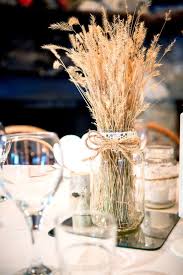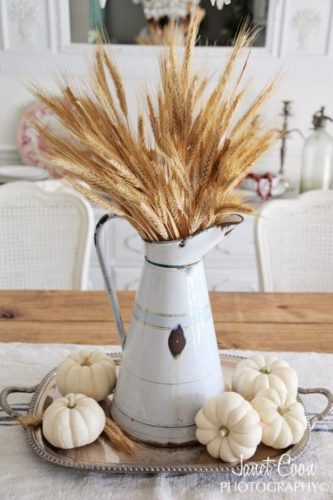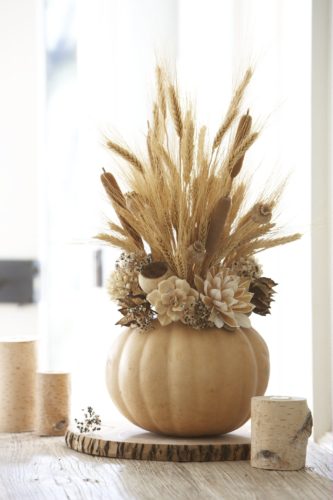 Printables
Printables cost the cost of paper and your ink- thank you for making cheap home decor.  This also gets awarded the "easiest" home decor award.  We can all push print- and honestly, sometimes that is all the time we have.  I love these printables and hope you do too!