Painted Furniture Ideas
If you'd like to take extra caution, apply a thin line of acrylic gel medium along the edges of the tape to prevent the stripe color from bleeding. If you skip this step, you may have some detail work later on.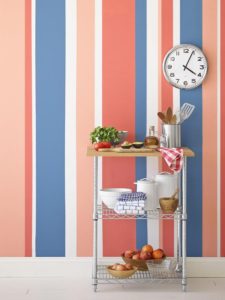 STEP 3: Use a roller or wide brush when painting stripes.  Carefully remove the tape when finished. Don't wait until the paint is dry to remove the tape, it is much easier to fix imperfections while it is still wet.